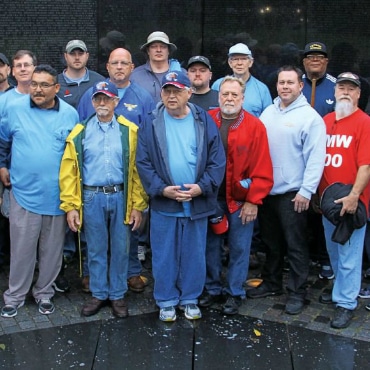 VOLUNTEERS CLEAN VIETNAM VETERANS MEMORIAL WALL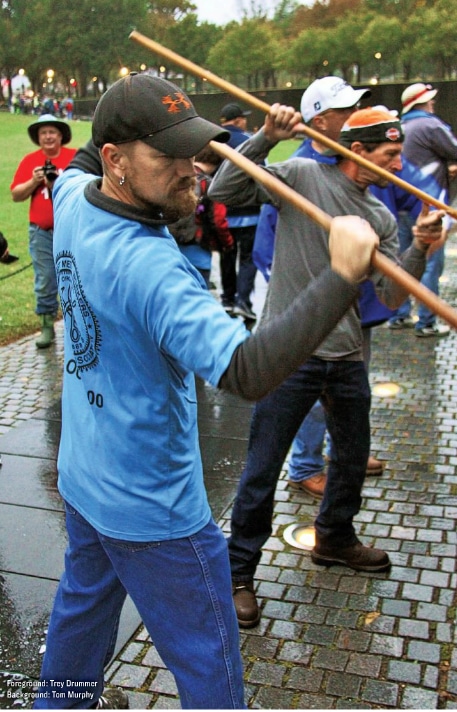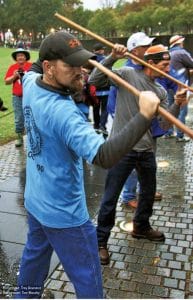 Volunteering is an important form of member action—giving back to our communities and building a positive image. Even the simplest tasks, however, can be deeply significant.
Such was the case a few months ago when a group of members—retirees, veterans and staff from SM Local 100 (Washington, D.C.) and International officials—came out in force to wash the historic Vietnam Veterans Memorial Wall.
The cleaning is done year-round by groups who join a long waiting list for a chance to do this solemn work. This SMART crew joined other volunteers well before the sun came up before tourists began arriving for the day.
The Vietnam Veterans Memorial, often called "The Wall that Heals," displays the names of the more than 58,000 service members who gave their lives in service during the Vietnam Conflict. The gradually heightening east and west walls form a wide, 125-degree angle 'V' in a total span of nearly 500 feet. The memorial also includes "The Three Servicemen" statue and the Vietnam Women's Memorial.
With more than 3 million visitors each year paying their respects at the wall, this volunteer maintenance is a small but vital way for SMART to give thanks to the very special group whose names are inscribed.