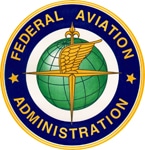 The Senate's bill to prevent a government shutdown on Oct. 1 would extend federal aviation funding for six months. 
The measure, which was released by Senate appropriators on Tuesday, Sept. 22, contains language that would extend the Federal Aviation Administration's (FAA) funding until March 31, 2016. 
The FAA's previous appropriations measure, which includes funding for air traffic controllers, is set to expire on Sept. 30, along with funding for most federal government functions.
Read more from The Hill.