San Antonio 2011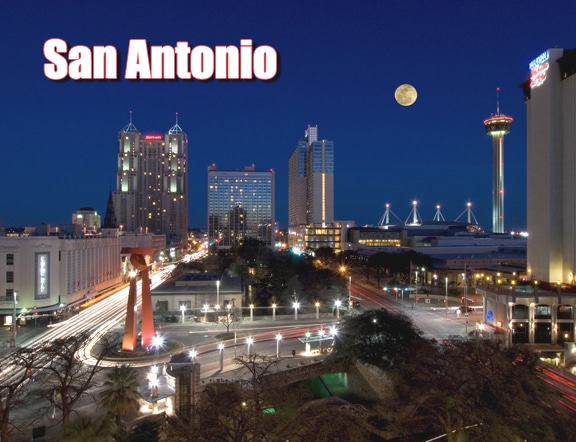 San Antonio, Texas
June 20-22, 2011

Hotel: Hilton Palacio del Rio
200 South Alamo St.
San Antonio, TX 78205??

Rate: Rates valid for three days prior to and following the meeting, based upon availability. Single/double ($139), plus state and local taxes.

Hotel Reservations:
Make your room reservation online
(Reservation code is UTU)

Telephone Number:
Hotel: (210) 222-1400
Registration Code is UTU

Parking: Valet parking: $33.50, Self park: $22.

Reservation Deadline: May 18, 2011

San Antonio Information:
San Antonio Convention and Visitors Bureau

Car Rental Information:
http://www.avis.com

Golf Tournament: See Below…

Hotel: San Antonio's Menger Hotel
204 Alamo Plaza
?????San Antonio, TX 78205

Rate: Rates valid for three days prior to and following the meeting, based upon availability. Single/double ($119), plus state and local taxes.

Hotel Reservations:
Make your room reservations online
(Reservation code is GRPUTU.)

Telephone Numbers:
Hotel: (210) 223-4361
Toll-free: (800) 345-9285
Registration code is GRPUTU

Parking: Valet parking: $25

Reservation Deadline: May 18, 2011

UTU Meeting Online Registration:
Register

UTU Meeting Registration:
Mail-in Form (Check or Money Order)

Meeting Agenda: San Antonio

6th Annual Scott Belden Memorial Motorcycle Ride: Information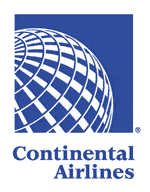 Airline Discounts
Continental Airlines
Continental Airlines offers discounts off published fares up to 10% or Zone fares for the San Antonio regional meeting. Call your travel professional or Continental MeetingWorks at (800) 468-7022 for reservations. Refer to Z Code (ZJU3) and Agreement Code (535314). Or, save an additional 3% by booking your own reservations at www.continental.com. Choose your flight times and access your meeting discounts by inserting the Z Code and Agreement Code in the Offer Code box, without a space between the two codes (ZJU3535314).
Golf Tournament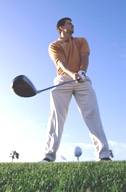 The San Antonio regional meeting golf tournament will be held Sunday, June 19, at the Pecan Valley Golf Club, 4700 Pecan Valley Dr., San Antonio. Phone (210) 333-9018. It will be an 8 a.m. shotgun start. The cost is $80 per person, which includes greens fees for 18 holes of golf, half a cart, range balls, prizes and bus transportation from and to the Hilton Palacio del Rio. Also included will be a full Mexican fajita buffet with steak and chicken after the tournament. Please include golf fees with your regional meeting registration fees. Space is limited; first come, first served. Originally designed by J. Press Maxwell in 1963, Pecan Valley Golf Club has long been recognized as one of golf's greatest masterpieces. Recently, Pecan Valley was featured in Golf Digest as one of the top 25 courses in the state. Course details can be found at http://www.pecanvalleygc.com/.
Tours

Celebrating San Antonio Tour


Sunday, June 19, 2011
This tour begins with the famous Alamo, followed by visits to the King William Historic District, the Steves Homestead and the Institute of Texas Cultures, where you will enjoy a delicious picnic lunch.
 
San Antonio Heritage Tour
Monday, June 20, 2011

The tour will visit a number of missions in the San Antonio area, including Mission San Jose, Mission Concepcion, Mission San Juan Capistrano, the Alamo and Mission Espada. Lunch included.
Auxiliary offers makeovers at San Antonio meeting
The Auxiliary of the UTU will be providing complimentary makeovers and hand treatments at the San Antonio regional meeting. This will be at 2 p.m. on Tues., June 21. There will also be a gift basket giveaway. Pre-registration is encouraged but not mandatory. Email your name and phone number to cbermea@marykay.com or call (210) 414-6755. A portion of the proceeds will be donated to the Auxiliary's scholarship fund.
Hazmat Awareness Training
UTU members who work around hazardous materials are encouraged to attend an all-day DOT Hazardous Material Awareness Course being conducted by the National Labor College the day prior to the official start of San Antonio and New York regional meetings. This educational opportunity will allow members to learn more about working safety around or with dangerous substances.
National Labor College (NLC) hazmat staff peer trainers – North Carolina State Legislative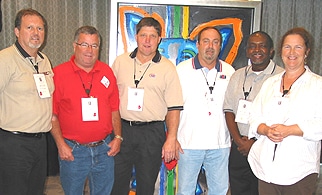 Director Dickie Westbrook, International Representative for Strategic Planning and CSX District Safety Chairperson Billy Moye, Local 1138 Chairperson Yvonne Hayes and Local 1886 President and Legislative Representative Charlie Jones – will oversee and direct the training.
They will be assisted by North Carolina Assistant State Legislative Director Glenn Lamm, CSX-L&N GO-513 Secretary and Local 762 (Montgomery, Ala.) President Dale Barnett Jr., both senior regional peer trainers from the National Labor College's hazmat program.
"UTU members will learn more in this workshop than the railroads will teach them in their entire career," Westbrook said. "We will condense almost everything from a five-day hazmat course into an eight-hour course."
Attendees will learn to use the federally mandated emergency response guide; how to respond when dangerous chemicals are present; how to identify hazmat-carrying rail cars; the most effective way to react to leaks and spills; how chemicals affect the human body; FRA rules and jurisdiction versus OSHA rules and jurisdiction, and how to protect themselves and others in the event of a hazmat emergency, Moye said.
Training will be held at both regional meeting hotel sites. NLC staff peer trainers will facilitate and mentor new NLC regional peer trainers presenting the full eight-hour Rail Workers DOT HAZMAT Awareness Course. The courses will be held on Sunday June 19, in San Antonio, Texas, and Sunday, July 3, in New York, N.Y., with both beginning at 8:30 a.m.
Because space it limited, participants are reminded that this is an all-day session and to enroll early or space available on site.
To enroll, send your name, local number, e-mail address and telephone number, to UTU Regional Meeting — Hazmat Program, 24950 Country Club Blvd., Suite 340, North Olmsted, OH 44070-5333, or register online here.