Emily Anne Herrera
Sister Emily Anne Herrera (née Purcell), 26, a member of Local 262 (Boston, Mass.) who worked as a conductor for Amtrak, passed away January 15 after a fall while on duty at Westerly Station in Rhode Island.
She is survived by her husband, Christopher, a member of Local 1462 in Boston who also is an Amtrak conductor; two stepsons, Chris and Noah Herrera; and two daughters-in-law, Brenda and Arianna.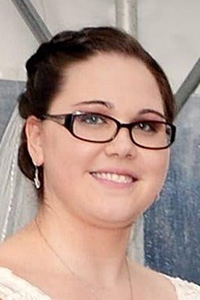 ---
Jeff Jones
SMART Transportation Division member Jeff Jones of Local 202 (Denver, Colo.) passed away on Feb. 9, 2022, after a switching accident in Globeville rail yard in Denver.
Brother Jones, of Northglenn, Colo., was a member of our union for more than a decade, joining in August 2011, and worked as a conductor for BNSF. In addition to Local 202, he previously was a member of Locals 945 (La Junta, Colo.) and 113 (Winslow, Ariz.).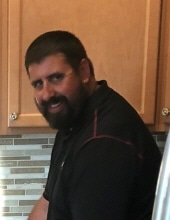 ---
Ethan Rivera
Ethan Rivera, 41, a member of our union since May 2021, died Feb. 12, while being treated in a Charlotte hospital for a gunshot wound.
Rivera, a member of Local 1715 (Charlotte, N.C.), had four passengers aboard his Charlotte Area Transit System bus when shots came from an SUV, police said. Rivera was hit by the gunfire and taken to a hospital for treatment. No injuries to passengers were mentioned in media reports about the incident. A suspect in the shooting was arrested in early March at a gas station in Shawnee, Kan., the Charlotte Observer newspaper reported.
"Ethan was well-liked and respected and you could not find anyone to say a negative word about him. He was a fun-loving man who always had a smile on his face," said General Chairperson Joseph Paglia (GCA-TMD). "Ethan Rivera will be sorely missed and never forgotten. Rest in peace our friend and brother."
Paglia said that Brother Rivera is survived by two children who were his life and that he strived to be the best father he could be.