ROBERT W. VANN IV
Robert W. Vann IV, 54, was killed Tuesday, Jan. 10 when the BNSF crew van that he was riding in was involved in a head-on collision with a pick-up truck near Wolf Point, Mont.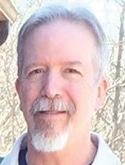 Vann served his country in the U.S. Air Force before hiring out as a conductor with BNSF in Minot, N.D. He had more than 13 years of service with the railroad at the time of his death and was very active in Local 1059. Vann served as local legislative representative from 2011 to 2013; legislative vice chairperson from 2012 to 2016; and vice local chairperson from 2015 to 2017. During his free time, he enjoyed volunteering in his community.
Vann is survived by his wife Terra Vann; children Cassie (Joe) Faiai, Bobby (Virginia) Vann, Chase (Cassie) Vann, Tiffany (Mike) St. Lawrence, Cody Vann and Camie Vann; grandchildren Kierna, Kyric, Sefa, Alyssa, Samson, Aisi, Teia and Brooklyn; sister Susan (David) Vann-Spruill; brother Andrew (Sandy) Vann; and a few nieces and nephews. He was preceded in death by his parents Robert III and Mary (Flowers) Vann; and grandparents Thelma and Robert Vann II, and Luther and Mae Flowers.
---
JOHN P. SCHNEIDER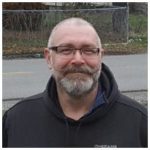 John P. Schneider, 54, of Spokane Valley, Wash., was hit and killed by a Union Pacific train while working near the Wallula train yard in Walla Walla County, Wash., Jan. 31.
Schneider had been a member of Local 1505 in Spokane, Wash., since 2004. He loved to read, was a survivalist enthusiast and a member of The Church of Jesus Christ of Latter-day Saints.
Schneider is survived by his wife, Karen; two sons, John Patrick and Jacob; two daughters, Jackie (Dan) Cook and Jessica (Brandon) Grimmett; three grandchildren, Lucy, Calvin and Olive; a sister, Marcie (Kelly) Roberts; and a brother, Cliff Schneider. His parents, John and Marjorie Schneider, preceded him in death.
---
MICHAEL G. OLLEK
Local 29 member Michael Gregory Ollek, 51, was tragically killed by an oncoming LIRR train while doing track work for the railroad, June 10.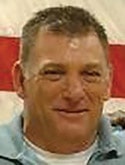 Ollek served in the Marine Corps as a staff sergeant stationed at Camp Pendleton in Oceanside, Calif. for four years. After which, he served in the reserves for many years. After his service in the military, Ollek hired out with Long Island Rail Road (LIRR) as a track man and then later worked as a track foreman.
Ollek loved spending time his two sons, Michael and Daniel, sailing and riding dirt bikes. He also loved skiing and was a history buff.
Ollek is survived by his mother Patricia F. Link; two sons Michael and Daniel; one brother Kevin Link; cousin Chris Taylor and many other friends and family.
---
STEPHEN WAYNE DEAL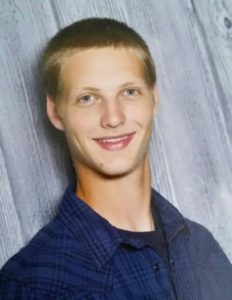 Local 600 member and CSX conductor trainee Stephen Wayne Deal, 20, died after being struck by an Amtrak passenger train just north of Union Station in Washington, D.C., June 27.
Deal, 20, was a 2014 graduate of Meyersdale Area High School, Meyersdale, Pa. He attended the Meyersdale Grace Brethren Church and was a member of the FFA, where he received the Keystone and American Degrees. Before coming to work for CSX, Deal was employed as a farm hand and as a temporary PennDOT worker.
Deal enjoyed riding his motorcycle and ATV, farming, hunting and spending time with his family.
He is survived by his parents, Donald S. and Loretta (Hetz) Deal; sister, Aleigha (Walt) Oakes; nephew, Wyatt Austin Oakes; grandmothers, Wilda Deal and Judy Hetz; great-grandmother, Thelma Durst; aunts and uncles, Rhonda (Charles) Teets, Monica (George) Porter, Teresa (Gary) Haer, Harrison (Kim) Hetz, and Jesse (Melissa) Hetz; and numerous cousins and friends. Deal was preceded in death by his pappys, Donald W. Deal and Harrison F. "Cork" Hetz Jr.
---
JAKE J. LAFAVE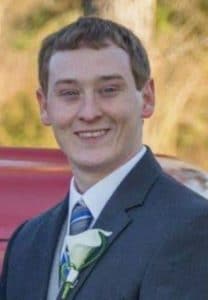 Local 600 member and conductor Jake LaFave lost his life after being struck by an Amtrak train just north of Union Station in Washington, D.C., June 27.
LaFave, 25, enjoyed spending time with loved ones, working on electronics, playing video and card games, and going on road trips. A newly wed, LaFave married his wife, Caitlin in March 2017.
A Pinckney High School, (Pinckney, Mich.) 2011 graduate, LaFave continued his education at Washtenaw Community College, in Ann Arbor, Mich., where he studied Computer Systems and Networking.
He is survived by his wife, Caitlin (Blough) LaFave; parents James and Kathy LaFave; sister, Shae LaFave; grandparents, Bud and Beverly Mancuso, and James and Marcia LaFave; and many aunts, uncles and cousins.
---
JON PAUL BECKMAN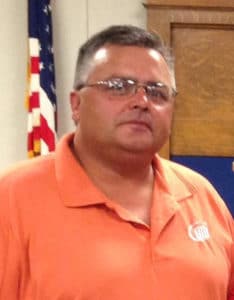 Union Pacific switchman, Jon Paul Beckman, 48, was killed when he was struck by a train Friday, Sept. 22. He was working in Arlington, Texas when the accident occurred.
Beckman hired out with UP in 2001 where he held the positions of conductor, foreman, brakeman and switchman over the years.
Beckman was a member of Local 243 in Ft. Worth, Texas, for 19 years. He served the local as president since 2007 and local chairperson since 2012, and was also the local's delegate.
In his free time, Beckman enjoyed extreme couponing, Black Friday shopping, Royals and Rangers games, gambling and smoking cigars.
Beckman is survived by his mother Bonnie Jean (Flin) Beckman; children, Jordan Beckman, Nick Beckman and Christian Cumro; siblings Kate (Lee) Reith, Sherri (Brent) Polson, Jennifer (Corey) Woodyard, Gary Beckman, Kelly (Paul) Jay and Kim (Clinton) Day. He was preceded in death by his father, Mardell LeRoy "John" Beckman.
---
NICHOLAS A. VOSEJPKA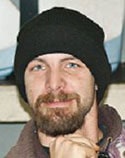 Brother Nicholas A. Vosejpka, of Hampton, Minn., a switchman with SMART TD Local 1614, died while on duty Dec. 30, 2017, as he worked as a yard foreman at Union Pacific's Hoffman Yard in St. Paul, Minn.
Vosejpka, 35, was walking in the yard performing an air-test in temperatures well below zero with gusting wind at approximately 7:30 p.m. CST, Local 1614 Chairman Brad Nelsen reported. A student and new-hire switch person were with Brother Vosejpka when he collapsed, Nelsen said.
Emergency personnel responded and were unable to revive Vosejpka. UP yard crews were tied up thereafter.
"Brother Vosejpka was a hard worker, good man and a good rail worker," said Nelsen.
Brother Vosejpka is survived by his mother, Brenda, young children Carter and Madison and extended family.