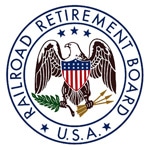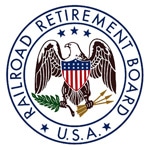 If you are thinking of retiring within the next five years, you may want to consider attending a pre-retirement seminar hosted by the Railroad Retirement Board (RRB).
Designed for railroad employees and spouses planning to retire, the pre-retirement seminars the RRB offers familiarize attendees with the retirement benefits available to them, and also guide them through the application process. Sponsored by the Office of the Labor Member, seminars are held at a number of locations annually.
RRB field service representatives conduct each pre-retirement seminar using a PowerPoint slide presentation covering the various benefits provided to retired rail workers and their families. Attendees receive a program booklet of this presentation with detailed side notes and fact sheets. In addition to the program booklet, seminar attendees receive a retirement kit full of informational handouts and other helpful materials. Online and downloadable versions of items included with seminar kits are available on the RRB's educational materials webpage.
Registration is required to ensure accommodations and materials for all attendees.
Unless otherwise noted, pre-retirement seminars begin at 8:30 a.m. and are held over the course of four hours. (Doors open for attendees 30 minutes before the seminar start time.)
Security screening is required for seminars hosted inside any federal buildings. Bring a current, valid photo ID (issued by state or federal government); no weapons are permitted.
Parking fee for seminars marked with *.
Attendees are encouraged to bring original records (or certified copies) of documents required in order to file a Railroad Retirement application (such as proof of age, marriage or military service), along with an additional copy of each item to leave with field service staff.
Please inform the RRB if you sign up for a seminar and become unable to attend.
Can't attend a seminar, but still interested in learning about the Railroad Retirement program and application process? Please contact the RRB via the Field Office Locator or by calling toll-free (1-877-772-5772) for pre-retirement information or to schedule an appointment for individual retirement counseling at your local RRB field office.
Here are the scheduled dates:
March 22, 2019: George H. Fallon Federal Building, 31 Hopkins Plaza, Room G-33 (ground level), Baltimore, Maryland*
March 22, 2019: West Covina Library, 1601 West Covina Parkway, West Covina, California*   (9 a.m. start time)
March 29, 2019: Birmingham/Jefferson Convention Complex, 2100 Richard Arrington Jr. Boulevard North, East Meeting Rooms D/E, Birmingham, Alabama*
March 29, 2019: Maidu Community Center, 1550 Maidu Drive, Roseville, California
April 5, 2019: Country Inn & Suites, 4500 Circle 75 Parkway, Atlanta, Georgia
April 5, 2019: Hilton Garden Inn (Richmond Airport), 441 International Center Drive, Sandston, Virginia
April 12, 2019: Ronald V Dellums Federal Building, 1301 Clay Street – North Tower, 5th Floor (Room H), Oakland, California*
April 12, 2019: Drury Inn & Suites, St Louis Forest Park, 2111 Sulphur Avenue, St Louis, Missouri
Click here to register online.
Click here to print a registration form.