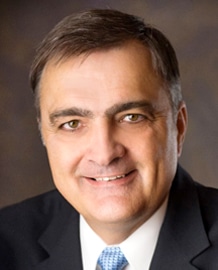 ECP braking technology is part of DOT's Pipeline and Hazardous Materials Safety Administration's (PHMSA) proposed ruling to make hauling crude oil safer. If passed, the proposal would require advanced braking systems, called electronically controlled pneumatic brakes or ECP technology, to be installed on trains hauling 20 cars or more of oil or ethanol.
National Legislative Director John Risch recently commented in an article by Energy Wire, stating that ECP braking technology is "the greatest advancement in safety I have witnessed in 30 years on the railroads."
Risch went on further to say, "By instantaneously applying the brakes on all cars, ECP systems reduce in-train forces and dramatically reduce the distance a train needs to stop."
Transportation regulators have estimated that if something is not done, the next oil train derailment could cost up to $5.75 billion, more than twice as devastating as the derailment and explosion that occurred in Lac-Megantic, Quebec.
The PHMSA's proposed ruling also includes making oil trains safer by requiring newly designed tank cars with a thicker steel shell. The proposal has three options on the table for new tank cars. Option I is a tank car that features a 9/16 inch steel shell, outfitted with ECP brakes and equipped with rollover protection. Option II would also have the 9/16 inch steel but would not require the car to feature ECP brakes, while option III would have 7/16 inch steel and would also not require the ECP brakes or rollover protection.
In his comments to PHMSA's proposed ruling, Risch stated, "We support Option I that features tank cars with 9/16 inch steel, outfitted with ECP brakes and equipped with rollover protection. We believe that Options II and III should be eliminated and Option I established as the standard."
Risch has also suggested in an additional letter to the PHMSA that additional safety measures be taken. "We respectfully recommend that there be a minimum requirement of five buffer cars of sand behind the lead locomotives on all crude oil and ethanol unit cars. These buffer cars will give the crew some time to get out of the locomotive cabs and evacuate the area with their lives after a train wreck.
"During an accident, the sand buffer cars can rupture and spill sand creating a berm on the ground between the crew and draining oil. That spilled sand can also be used to help soak up the spilled oil or ethanol.
"Our nation's railroads are an inherently safe way to transport ethanol and crude oil and accidents are rare. That being said, safety needs continuous improvement… While prevention is priority, both accidental and intentional incidents are inevitable and must be anticipated by this rulemaking."