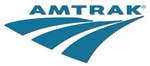 CHICAGO (April 2, 2014)–Midwest High Speed Rail Association Executive Director Richard Harnish issued the following statement on Wednesday in response to Rep. Paul Ryan's (R-WI) proposed budget, which would completely eliminate funding for Amtrak:
"Buried deep in the pages of Congressman Paul Ryan's proposed 2015 federal budget today is a murder. The victim of this crime is Amtrak, the nation's federally supported railway system. The eradication of Amtrak will hurt the millions of American railroad passengers, destroy the jobs of approximately thousand railroad employees, and impact the economic life of the hundreds of towns and major cities on Amtrak routes all over this country.
"The Ryan budget aims to cut over $5 trillion in federal spending, on many programs of all shapes and sizes. But when it comes to Amtrak, he aims not merely to reduce the expenditure but to eradicate it completely.
"Does Congressman Ryan imagine selling our train system off for scrap? Or just letting it fall to ruin?
"For the past several years, train ridership has been on the upswing, with more and more customers coming to appreciate and rely upon intercity and interstate rail as a primary means of travel. Rail travel, and Amtrak specifically, supports both business travel and tourism.
"A significant number of states and major cities are now working on plans for major improvements and modernization of the passenger trains in order to make them faster, safer and to hold down the costs.
"Several multistate initiatives for modern, high-speed rail are currently in development. Every major industrialized nation relies heavily upon passenger rail travel because it is less expensive and more environmentally friendly than air travel. Rep. Ryan seems to be unaware of this reality.
"This is not the first time that Amtrak has come under budgetary attack. There are always short-sighted politicians who fail to recognize the economic generating power of a nationwide railway system. They grossly underestimate the impact of Amtrak in linking the country's small towns, agricultural and urban regions, and in generating businesses along the routes.
"All previous efforts to destroy Amtrak have been met with an outcry of protest from rail and business communities and it looks like we need to make our voices heard yet again.
"On behalf of millions of rail travelers in the nation's heartland, the Midwest High Speed Rail Association urges Congress: Reject this plan to destroy Amtrak. Invest in our train system, don't kill it. The rails are a national treasure not for sentimental reasons but as an engine of economic growth and prosperity. Let's improve them and keep pace with the international standard for domestic travel."