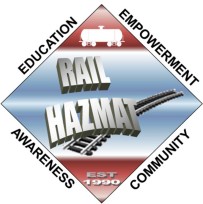 Registration remains open for rail workers in Arizona, western New Mexico and southeastern California for a 40-hour hazmat training session to be held in Winslow, Ariz.
The session on chemical emergence response lasts April 9 to 13 and is part of the docket of classes funded by the National Institute of Environmental Health Sciences (NIEHS) that fulfills OSHA and DOT training requirements.
Class attendees must drive to the class. There will not be air travel to this session.
For more information, visit railworkertrainingprogram.org.