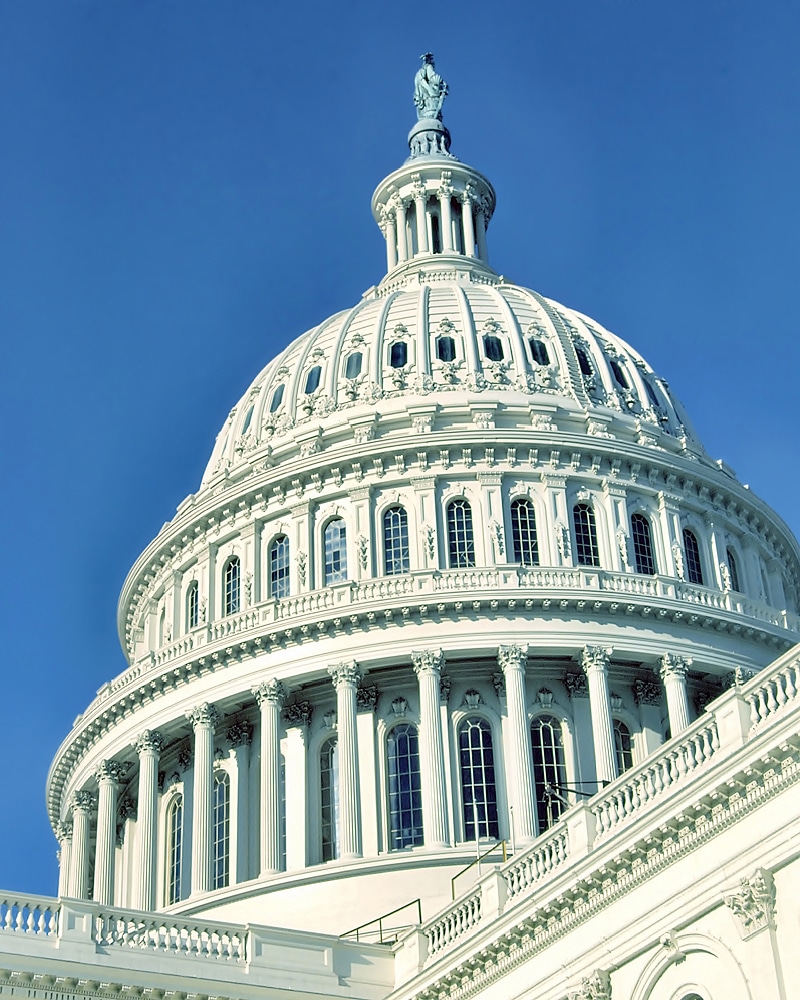 Last week's much-anticipated hearing of the U.S. Senate's Committee on Environment and Public Works featured a discussion of the Norfolk Southern derailment and the subsequent release of chemicals in East Palestine, Ohio. The spectacle of seeing NS CEO Alan Shaw fend off questions from the senators was clearly the main event of the day; however the undercard of the hearing was well worth the price of the ticket.
The hearing's opening panel featured a robust discussion of the new bipartisan legislation being considered in the Senate known as the Railway Safety Act of 2023. Three out of the four title sponsors of the bill were in the hearing and testified about the goals they seek to achieve through the Safety Act.
Testimony started off with U.S. Sen. Bob Casey, a Pennsylvania Democrat. Last December, Casey not only voted for U.S. Sen. Bernie Sanders' legislation to guarantee seven paid sick days for railroad employees, but he also spoke at the SMART Transportation Division-led rally Dec. 13 outside the U.S. Capitol in Washington D.C. in support of ending Precision Scheduled Railroading (PSR).
With the Feb. 3 Norfolk Southern derailment and subsequent aftermath unfolding mere feet from Sen. Casey's state, it makes sense that he would be among the group of legislators trying to rein in the effects PSR is having on our industry.
In discussing the Railway Safety Act of 2023, Casey said, "The future has to be about passing the Railway Safety Act that Senator Brown, Senator Vance, Senator Fetterman and I and others are leading. It's bipartisan. That never happens around here on big bills, or rarely, I should say. It would be a good start by Norfolk Southern to tell us here today in addition to what more they are going to do for the people of Ohio and Pennsylvania, to tell us today that they support the bill! That would help." Casey continued, "That's what the people of both states deserve."
Following Sen. Casey's testimony, the spotlight went to the two Ohio senators. Sherrod Brown and JD Vance are on very different ends of the political spectrum, but they both did solid work discussing the strengths of and the need for the legislation.
In discussing Norfolk Southern's large derailment in Ohio on March 4th, Sen. Brown said, "Another NS train derailed in Springfield, Ohio. This time the cars that derailed weren't carrying hazardous chemicals, but other cars on that 200-plus-car train were. The only thing that saved Ohioans from another disaster was luck. But we need more than that. That is why Senator Vance and I have come together to introduce our bipartisan Railway Safety Act."
He went on to say that "lobbyists for the railroad companies have spent years fighting every effort to strengthen rules to make our trains and our rail lines safer. Now Ohioans are paying the price."
Sen. Vance came out swinging pretty hard at the railroads, especially considering he is just months into his first term in Congress. For his part, Vance pointed out that, "This is an industry that enjoys special subsidies that almost no industry enjoys. This is an industry that enjoys special carveouts that almost no industry enjoys. This is an industry that just three months ago had the federal government come in and save them from a labor dispute. It was effectively a bailout. And now they're claiming before the Senate and House that our reasonable legislation is somehow a violation of the free market? Well pot, meet the kettle, because that doesn't make an ounce of sense. You cannot claim special government privileges, you cannot ask the government to bail you out and then resist basic public safety."
In reference to his colleagues in Congress, Vance offered this: "We have a choice. Are we for big business and big government, or are we for the people of East Palestine? It's a time for choosing. Let's make the right one."
It's hard to put a finer point on it than that. SMART-TD is happy to have the combination of these three legislators along with Sens. John Fetterman (D-Pa.) and Marco Rubio (R-Fla.), pushing this bill in Washington. We applaud their interest in safeguarding the rail industry and look forward to helping them as we get the Railway Safety Act of 2023 over the finish line.