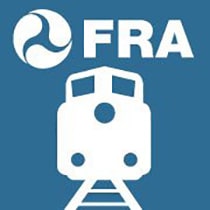 The Federal Railroad Administration is asking T&E rail members of the SMART Transportation Division to participate in a wide-reaching survey of T&E personnel on the topic of fatigue.
Participants working in T&E roles in either passenger or freight service are highly encouraged to help FRA's Office of Research, Development & Technology: Human Factors Division gather data via the 49-question survey.
"It's an opportunity to provide any feedback about fatigue, work schedules and work/life balance," FRA officials said.
Topics include typical work schedules over a period of days, weeks and months, members' sleep cycles and their commute times, i.e. "the time (or distance) from home to work and vice versa, with 'work' referring to the location where crews start/finish their shift. 'Home' may also include away sites where crew members rest/sleep away from their personal home."