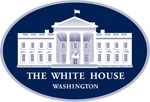 Presidential Emergency Board 244 issued its recommendations Dec. 21 for settling a dispute between the Long Island Rail Road and its unionized employees represented by the SMART Transportation Division and several other labor unions.
The board's recommendations are non-binding and the parties now have 120 days to reach agreement based on the recommendations.
The three board members recommended that the LIRR pay wage increase totaling 18.4 percent over six years (2.9 percent per year) and employees begin contributing to health insurance premium costs. After factoring in the recommended employee health insurance contributions, the board's recommendations would still produce net wage increases of 2.5 percent per year.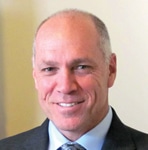 "Obviously, I am satisfied with the board's findings," said SMART TD GO 505 General Chairperson Anthony Simon. "The Metropolitan Transportation Authority and Long Island Rail Road management had been demanding three years of 'net zero' wage increases and larger contributions to our health and welfare plans. They were also seeking numerous work-rule changes to our contract, which the board rejected. This is a 'home run' for the employees we represent."
"All unions on LIRR will accept the board's recommendations – although they're not everything that we bargained for – so we can avoid any inconvenience to the riding public," Simon said. "We hope the MTA will do the same."
"I thank SMART General President Joe Nigro, SMART Transportation Division President John Previsich, Vice President John Lesniewski, Vice General Chairperson Vinnie Tessitore Jr. and the entire negotiating committee from GO 505 for their support and guidance during this process."
In its report to the President Barack Obama, the board stated that, "It simply cannot be concluded that the MTA's current financial position is one in which it is unable to pay for wage adjustments that are otherwise warranted."
The board's wage recommendations are retroactive to the first year of the contract dispute, which has been ongoing for more than three years. The board rejected MTA's demand that workers accept three years of net zero wage increases, followed by two, two-percent increases over five years.
The board also rejected MTA's demand for major concessions in pensions, including a permanent five percent employee contribution.
The PEB also rejected MTA's demand that retirees begin paying for health insurance and that railroad retirement disability pensions be offset by LIRR's pension payments.
PEB recommendations include that employees begin contributing to health insurance premium costs, beginning at one percent of 40 hours straight-time pay, at the contract's opening date of June 16, 2010, and increasing by .25 percent increments each year thereafter. MTA had proposed larger employee contributions, while the affected unions had proposed no contributions from current employees.
If no agreement is reached, the company or the governor of New York can ask for a second PEB to be appointed, whose recommendations would also be non-binding. If no agreement between LIRR and its unions is reached following the second PEB's recommendations, the unions would be free to strike.
Simon said he did not expect that a second PEB's findings would be much different from that of the first.
The board's recommendations come after holding hearings for a full week that began Dec. 2.
"After an intensive and relentless week of deliberations, I can say that our organization left no stones unturned during these proceedings," Simon said at the time. "We presented an excellent case before the board and we are determined to fight for our members in order to obtain a fair and well-deserved agreement for all," he said.
The board's members included chairman Ira F. Jaffe, Roberta Golick and Arnold M. Zack.
To view the complete PEB report, click here.