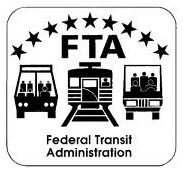 By voice vote June 10, the U.S. Senate confirmed Nuria Fernandez as the 15th administrator of the Federal Transit Administration (FTA).


Fernandez joined the Biden administration as deputy administrator of the agency on Jan. 21 and had served as the senior FTA official until her confirmation.
Her prior experience includes as general manager/CEO of the Santa Clara Valley Transportation Authority (VTA), chief operating officer of the New York Metropolitan Transportation Authority, and senior VP of design and construction for the Chicago Transit Authority and the Washington Metropolitan Area Transit Authority. She also served as Commissioner for the Chicago Department of Aviation, overseeing O'Hare and Midway airports.
Fernandez served as acting FTA administrator for the Bill Clinton administration in 1997 and is a past chair of the American Public Transportation Association from 2019-20.