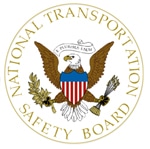 The recent spate of accidents in the U.S. and Canada involving trains carrying crude oil demonstrates that "far too often, safety has been compromised," the head of the top U.S. transportation safety agency said today.
The amount of crude oil transported on railroads — shipments that frequently pass through the Chicago area — has more than quadrupled since 2005, and some of it is especially volatile, said National Transportation Safety Board Chairman Deborah Hersman.
Read the complete story at the Chicago Tribune.