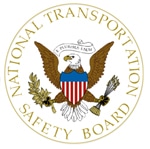 WASHINGTON – Cheers of support from a flag-waving crowd watching a parade turned into shouts of horror when a freight train rammed into a float carrying veterans and their wives in Midland, Texas, last year. Four veterans were killed and 16 others were injured in the collision.
On Tuesday, the National Transportation Safety Board will meet to consider the probable cause of the accident and to make safety recommendations.
Read the complete story at NewsObserver.com.