UTU member dies in Ohio CSX shoving accident
BOTKINS, Ohio – CSX conductor Dennis A. Hemme, 59, became the ninth UTU member to die in an on-the-job accident in 2011 when he reportedly was crushed to death here Sept. 8 during a mainline shove of a stalled train. Botkins is some 110 miles north of Cincinnati.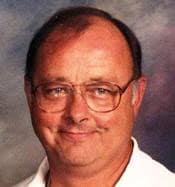 Hemme, with some six years of service, was a member of UTU Local 14 (Cincinnati) and is survived by his wife and three children.
Visitation will be Thursday, Sept. 15, 2 p.m. to 8 p.m., at Staley-Crowe Funeral Home, 7140 Plainfield Rd., Deer Park, Ohio 45236. Funeral Mass will be Friday morning, Sept. 16, at 10 a.m. at St. Michaels, 11144 Spinner Ave., Sharonville, Ohio 45241.
Just since July 25, six UTU members have been killed in on-the-job accidents.
For more information on UTU members killed on-the-job in 2011, click on the following link:
https://smart-union.org/td/memorials-to-utu-members-killed-on-the-job-in-2011/