UTU, Amtrak reach tentative contract deal
After more than two years of negotiations, three UTU-SMART general committees representing some 2,300 Amtrak members have reached a deal with the passenger carrier on a new contract.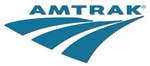 General Chairpersons Bill Beebe, Robert Keeley and Dirk Sampson represent Amtrak conductors, assistant conductors, yardmasters and dining car stewards.
The parties first began negotiations in 2010 and were initially unable to resolve their differences on the terms and conditions of a new contract. After a number of sessions, the services of the National Mediation Board were requested and a Federal mediator was assigned.
UTU-SMART Assistant President John Previsich, who assisted in the negotiations, said that, although the progress remained slow and difficult, the mediator was ultimately successful in moving the parties forward to a satisfactory conclusion.
The tentative agreements must now be ratified by affected members under provisions of the UTU (SMART Transportation Division) Constitution. Ballots are going out by mail and the tentative deadline for the return of ballots is April 10.
The proposed agreements follow the pattern of pay increases and health & welfare modifications reached by other organizations in earlier settlements. The increases are effective beginning back to 2010 and, as a result, employees covered by the new agreements will receive a significant amount of back pay once the contract is ratified, Previsich said.
"In addition, the parties were successful in resolving the difficult issue of financial recognition for the increased obligations and rule modifications that are required by Federal certification of conductors," Previsich said.
General Chairpersons Beebe, Keeley and Sampson thanked Previsich for his assistance during the negotiations and also pointed to the valuable contributions and perseverance of Vice General Chairpersons Gary Hopson, Charlie Yura and Charles Fowler.
"I commend Chairpersons Keeley, Sampson and Beebe for the professionalism and dedication to the membership exhibited during this very difficult round of negotiations," Previsich said. "Their commitment, along with the knowledge and contributions of the vice general chairpersons, resulted in tentative agreements that stand as testimony to the value of working together for the benefit of the men and women who we represent."