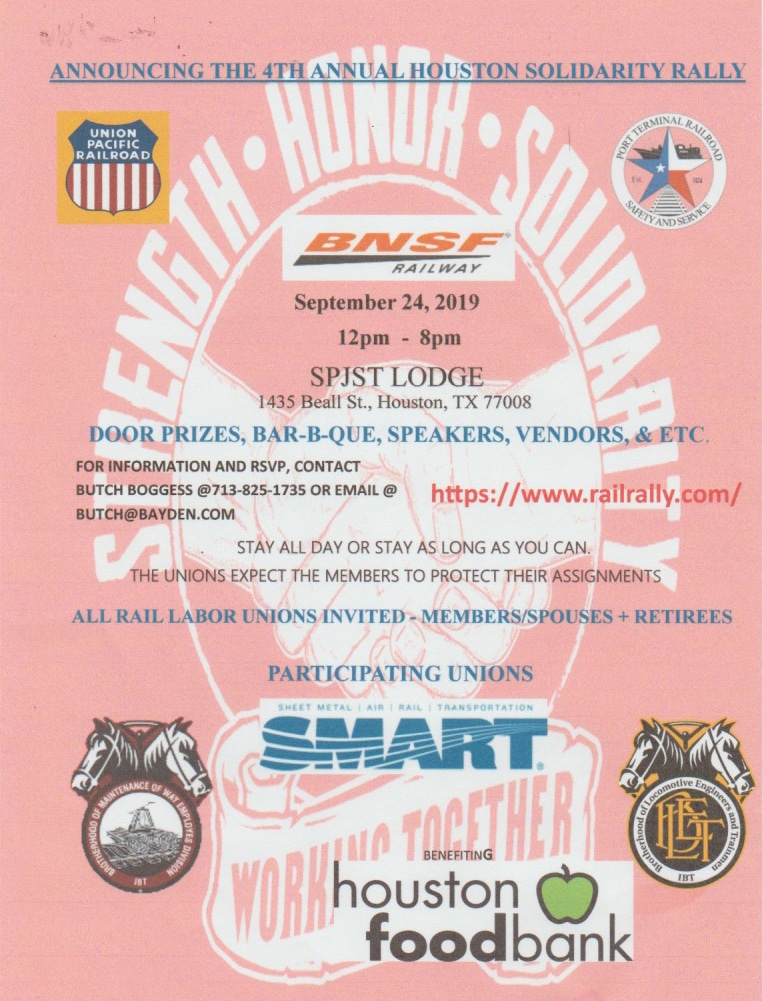 Local 1892 invites union members to the fourth-annual Houston Solidarity Rally that is scheduled noon to 8 p.m. Sept. 24 at the SPJST Lounge, 1435 Beall St. in Houston.
The event is open to all and has previously drawn members from 16 locals/divisions/lodges from multiple unions around Texas and the Gulf Coast.
It features BBQ, guest speakers, prize drawings, vendors and informational booths.
"Someone best described it as a 'mini-regional' for our area," said Local 1892 S&T Robert Maldonado.
For more information, visit https://www.railrally.com/