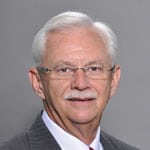 By UTU International President Mike Futhey – 
For many of our brothers and sisters in the Northeast, much was washed away by Hurricane Sandy – but not their hope, their pride or their sense of duty.
Despite the flood devastation that stole irreplaceable possessions, homes and automobiles – as it also devastated rail track, tunnels, passenger stations, signals, streets, power stations and rolling stock – UTU members on the front lines found their way to work to help protect equipment and restore service.
As their brothers and sisters, we should not ignore their hardship as they did not ignore the hardship of UTU brothers and sisters previously affected by Hurricane Katrina and Hurricane Isaac.
Helping each other is the core value of the union movement. As we march together, fight together and vote together for our job security, wages, benefits and working conditions, we also help each other in hours of need.
Almost $100,000 has been contributed so far by active and retired members, locals, general committees, state boards and the UTU International to the relief fund, which bears the name of 2005 Hurricane Katrina — a relief fund in place for this and future disasters affecting UTU members.
While the Sandy disaster is fading from the headlines, the needs of so many of our members remain, and additional donations are needed.
Consider some of the hardships.
Long Island Rail Road suffered significant damage from surging tides and high winds, with hundreds of our members losing possessions. Yet they showed up for work to move equipment to higher ground and restore service. For many UTU families, power and heat was non-existent for weeks after the storm, and precious hours were spent searching for functioning gasoline stations and waiting in line.
For members employed by Port Authority Trans Hudson (PATH), many had automobiles that were flooded, damaged and destroyed. Still, they reported for work and helped restore service.
Members employed by New Jersey Transit had roofs blown from their houses and apartments, and suffered home and auto flood damage. Yet they did whatever was necessary to restore commuter service.
Members employed by Conrail in Northern New Jersey similarly suffered home and water damage, yet they also reported for work.
UTU-represented bus operators equally suffered, but were back behind the wheel when conditions permitted.
Incredibly, many of our members, personally devastated by the storm, reached into their own pockets to help purchase replacement toys for children in their communities who lost everything.
Let us now reach into our own pockets to help our brothers and sisters in distress who never abandoned their responsibilities to keep the region moving by bus and train.
Contributions should be sent to: Hurricane Katrina Relief Fund, United Transportation Union, Suite 340, 24950 Country Club Blvd., North Olmsted, OH 44070-5333.
More information on the relief fund may be found on the UTU website home page at www.utu.org