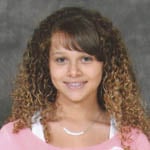 Tori Nakol Swoape, a niece of UTU International Vice President Delbert Strunk, was, according to friends, a "beautiful" and "very bubbly" 15-year old high school sophomore.
Tori committed suicide in May, the victim, say friends and family, of relentless physical and verbal bullying in her new school in Bloomington, Ind.
This is news not because Tori was Delbert's niece. It is news because one in-four students has become a victim of bullying, according to statistics, with the result that thousands of children awake afraid to go to school – and too frequently some, tormented beyond their mental capacity to cope, tragically choose to end their lives.
As most states have anti-bullying laws, and most schools have strict policies to combat bullying, victims of bullying – or their parents or friends – should report bullies to school guidance counselors or teachers.
Additional tips are available at this website:
http://kidshealth.org/parent/emotions/behavior/bullies.html
Following her tragic death, Tori's friends created a Facebook page, "Stop Bullying," and participated in various high-profile community activities intended to make the problem of bullying better recognized. "Tori is going to make a difference in so many people's lives, I just know it," said her grandmother, Vicki Swoape.
"This ordeal is simply heart wrenching and there are no words that we can say to the family that can ease the pain of losing a child or grandchild," said Strunk. "If this article can save one child from harming themselves, then we have made a difference."
Adding to the pain is that Tori's single mom, Lana, in addition to struggling with the details of this inconsolable tragedy, is straining to pay for Tori's funeral.
If you would like to help, contributions may be sent to:
Fund for Tori Nakol Swoape
Chase Bank
3301 S. Madison Street
Muncie, IN 47302