SMART Members Get 10 Percent Off Gold's Gym Memberships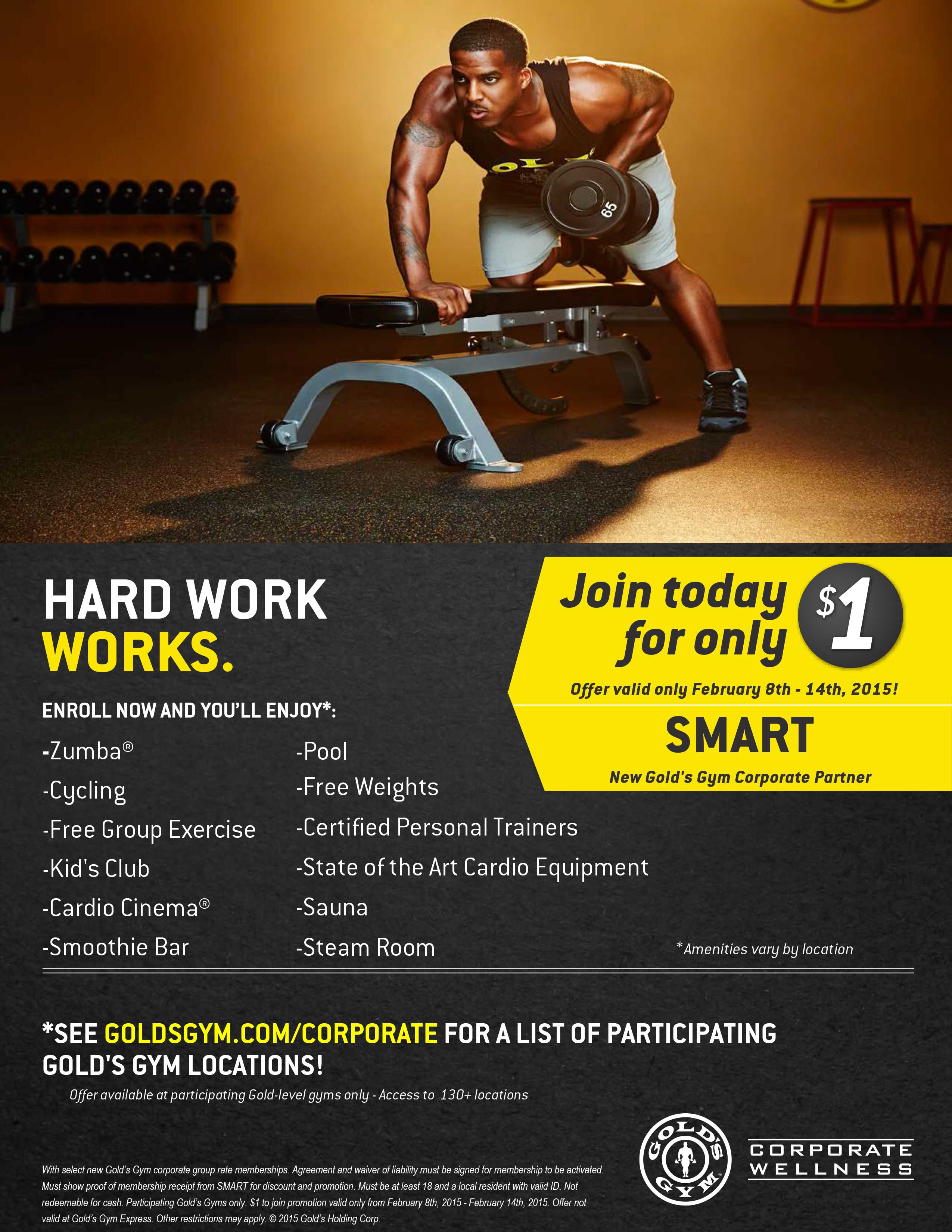 How are your New Year's resolutions going so far? We're here to offer a hand. We partnering with well-known health and exercise organizations to help you reach and maintain your goals (and save you some money in the process).
Our first agreement is with participating Gold's Gyms nationwide. They are offering any member of SMART (and family members living in the same household) approximately 10% off membership dues. All you have to do is show your SMART dues receipt when you sign up. We have provided a list of participating gyms here.
Gold's Gym is offering SMART members a special $1 only to join from February 8th – 14th. If you do not see a gym in your area, please contact SMOHIT for help finding a facility near you. SMOHIT is also in negotiations with other health and fitness organizations to offer you similar discounts. Stay tuned for future announcements!