Safety mandate raises passenger rail concerns in Mo.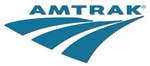 ST. LOUIS – The expense of installing mandated train collision avoidance technology is putting passenger service in Missouri at risk, according to the state Department of Transportation.
The equipment, which is designed to override human error, is supposed to be in place by Dec. 31, the St. Louis Post-Dispatch reports.
Read the complete story at the St. Louis Post-Dispatch.