Judge orders early voting hours be restored in Ohio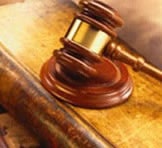 Judge Peter Economus of the U.S. District Court for the Southern District of Ohio ruled Wednesday, June 11 in favor of a motion for summary judgment to permanently maintain the final three days of early voting.
"In-person early voting is restored on the three days immediately preceding all future election days for all eligible voters. Secretary of State Jon Husted shall be responsible for setting business hours for such voting to preserve the right of all Ohio voters to cast his or her vote with said hours to be uniform throughout the state and suitable to the needs of the particular election in question," Economus said in the decision.
Earlier this year, Husted issued a directive setting uniform statewide early voting hours for the 2014 election that didn't include any Sundays or the Monday before Election Day.
The court's action follows a previous decision that restored early voting hours leading up to the 2012 election.
Secretary Husted said he would comply with the court's ruling and hailed it as a vindication of his effort to impose uniform voting procedures statewide.
"I am pleased that the federal court has affirmed what I have long advocated – that all voters, no matter where they live, should have the same opportunity to vote. Thankfully, uniformity and equality won the day," Husted said.
Secretary Husted had urged the legislature to pass a law setting uniform early voting hours statewide but got little interest from his Republican colleagues.
"This ruling shows how important these last three days are to ensure equal access to the ballot, and the hours set by Secretary Husted should reflect that," Ohio Democratic Party Chairman Chris Redfern said in a statement.
Democratic National Committee Chair Debbie Wasserman Schultz said 96,000 Ohioans cast their ballots during the final three days of early voting in the 2012 presidential election.
"This November and beyond, thousands more will be able to join them," Schultz said.
The court case stems from a series of legislative actions last session when Republicans passed a far-ranging elections measure that reduced the early in-person voting period.