Gun raffle to benefit Mich. SLD's daughter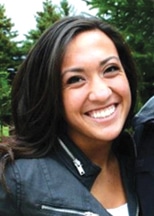 Kelsey Gibson, daughter of Michigan State Legislative Director Jerry Gibson, was in a near-fatal accident in January 2013 when she was broadsided by a pickup truck in heavy fog. Kelsey's injuries were extensive and included a long hospitalization. It was reported in May 2013 that Kelsey was awake, but she had a long road to recovery. Today, she continues her battle with countless rehabilitation sessions.
Friends of the Gibson family have started a gun raffle to help raise money to assist Kelsey with her rehabilitation efforts. For $20 per ticket, participants have a chance to win a new Remington Model 870 Express. This 12-gauge pump gun has twin action bars to prevent binding and twisting.
The winner will be drawn when 200 tickets are sold or on Jan. 1, 2015. To purchase tickets, contact Bud Morse at (419) 619-9161, Scott Hockin at (616) 293-9918, Don Silseth at (616) 443-2613 or Jerry Gibson at (616) 308-6381. Checks can be made payable to "FBO Kelsey Gibson."