Amtrak suspends some service ahead of storm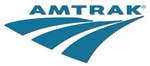 WASHINGTON – Amtrak is suspending some trains as a winter storm threatens the South and the Northeast.
Amtrak says the suspensions Wednesday are meant to reduce the exposure of passengers, crews and equipment to extreme weather.
Read the complete story at the Associated Press.