Amtrak seeks new funding policy in budget request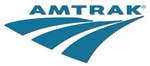 WASHINGTON – In its Fiscal Year 2015 budget request to Congress, Amtrak is seeking a change in federal passenger rail investment and warns that continuation of current funding levels leave Northeast Corridor infrastructure vulnerable to a bigger, costlier and far more damaging failure than anything yet seen.
"Infrastructure deterioration and changes in business patterns have reached a point where something has to change," said President and CEO Joe Boardman. "If America wants a modern intercity passenger rail system, the problems of policy and funding must be addressed."
"Increased ridership, enhanced operating performance and stronger financial management are part of an improving Amtrak. It is time to consider a new paradigm for federal financial support," said Tony Coscia, Amtrak board chairman. "The reality is that status quo federal funding levels put the Northeast Corridor infrastructure at increased risk of major failure with serious economic consequences for the nation."
"The nation cannot afford to let a railroad that carries half of Amtrak's trains and 80 percent of the nation's rail commuters fall apart," Boardman stressed, noting the NEC is vital to the mobility, connectivity and economy of the entire Northeast region.
Boardman explained a new federal policy and funding arrangement should create a significant and reliable multi-year capital investment program to reverse the decay of NEC infrastructure and support other intercity passenger rail projects. A strong federal commitment will allow Amtrak to plan and implement major multi-year projects such as replacing century-old NEC bridges and tunnels, and make critical capacity improvements such as the Gateway Program between New Jersey and New York.
Boardman said that NEC revenues exceed operating costs by more than $300 million a year and are today used to cover some costs of state-supported and long-distance trains. To provide additional funding for NEC improvements, Congress should fully fund the operating and capital needs of the long-distance routes so the NEC revenues can be reinvested in the NEC.
By dedicating NEC revenue to meet NEC needs, it could be leveraged to pay for debt service on loans to address the most urgent NEC infrastructure issues. It also could be used to finance other funding solutions such as public-private partnerships, grants of assistance, and state and commuter rail agreements.
Boardman said long-distance trains have been a core federal responsibility since 1971, and Congress should fulfill its obligation by funding their full cost. Long-distance trains form the backbone of the Amtrak national system, connect small towns to major cities, support local economic development, deliver passengers to state-supported corridor trains and conduct interstate trade and commerce. They are vital to the communities and people they serve, and increasingly important as airlines and bus companies abandon significant regions of America.
"It is clear that Americans want a national system of intercity passenger rail, and will continue to use it in greater numbers if we can provide it," said Boardman. "Our work over the past decade proves this, but to maintain and improve that system will require both an increase in the overall capital levels and a real federal commitment to deliver the needed financing."
For Fiscal Year 2015, Amtrak is requesting $1.62 billion in federal capital and operating support, an increase of approximately 16 percent from Fiscal Year 2014 federal appropriations.
A NEC Infrastructure Advisory Commission report details the growing risk to critical NEC infrastructure. A copy of the Amtrak FY 2015 budget request is attached.