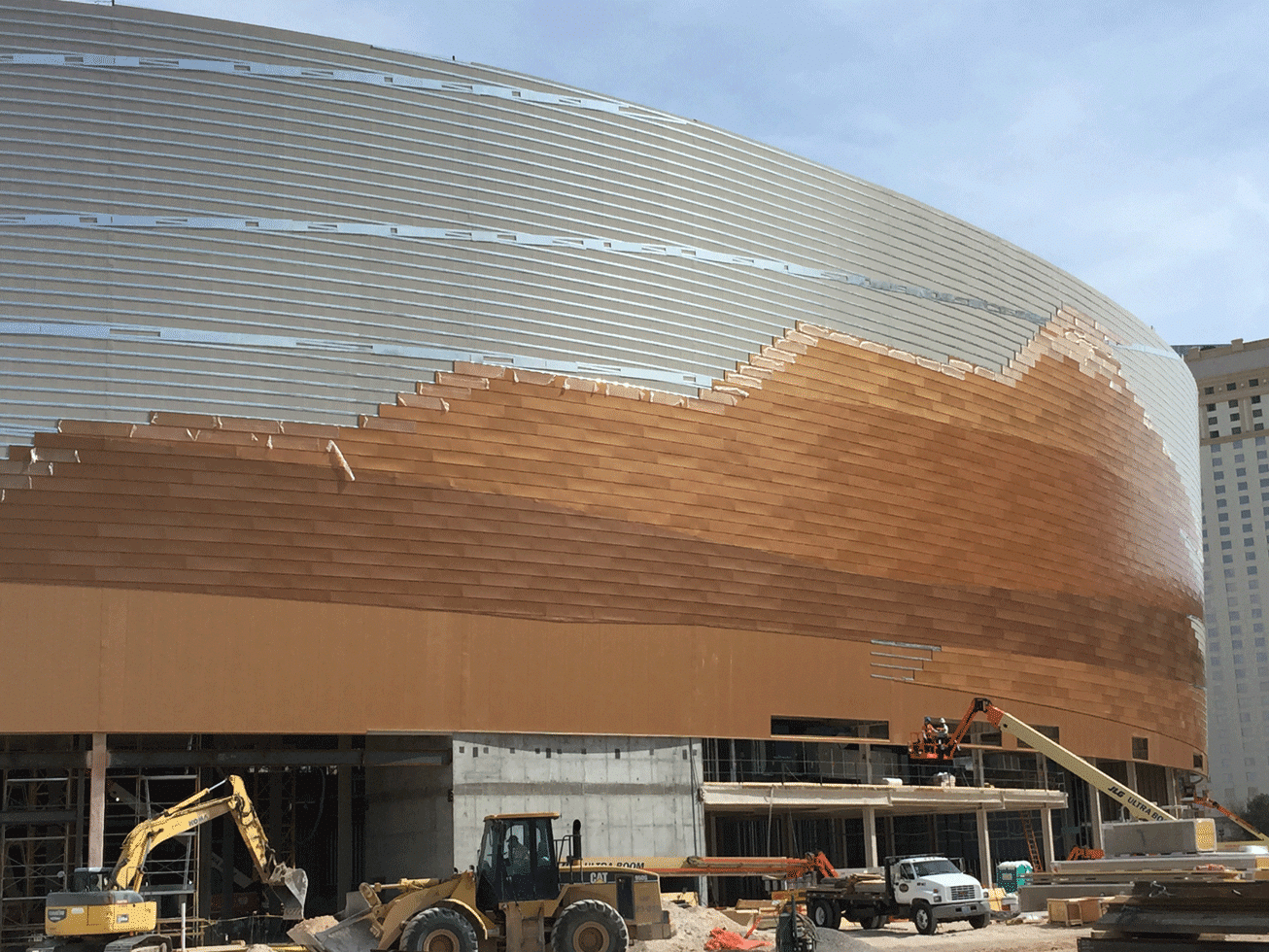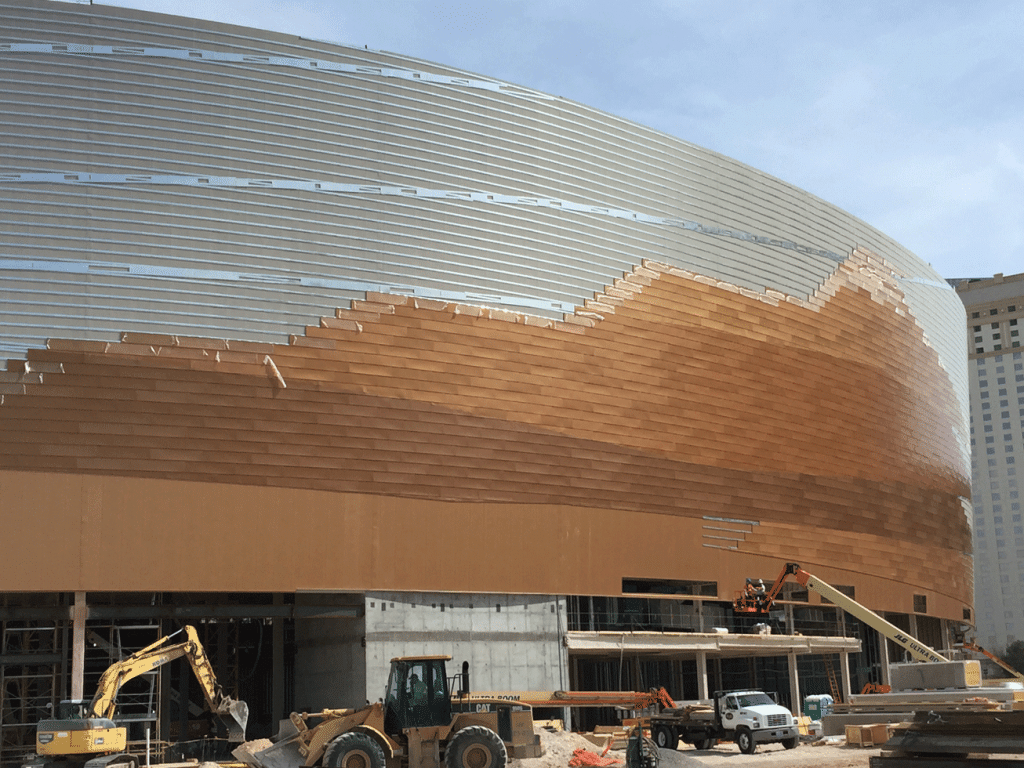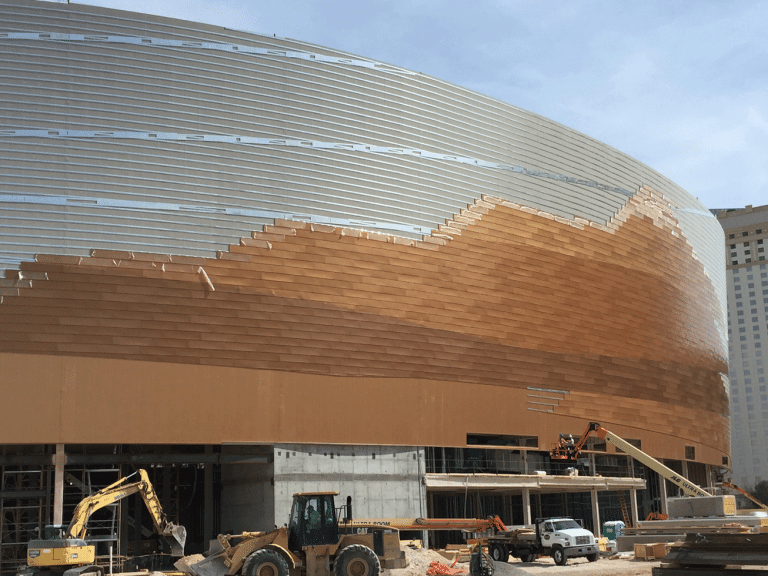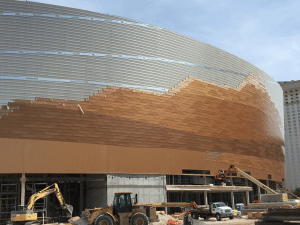 Rising out of the Nevada desert is Las Vegas's newest addition to its entertainment lineup. The $375 million arena will be a destination for sports fans and tourists looking to escape the heat in a new 20,000 seat arena encased in an envelope of copper. The project, located west of the Las Vegas Strip between the New York-New York and Monte Carlo hotels, is financed by MGM Resorts and the Anschutz Entertainment Group (AEG).
Crown Corr is the contractor responsible for the building's unique copper siding that will make it stand out—even in Las Vegas' iconic and visually busy skyline.
While the building's main purpose is to house a potential NHL franchise beginning in 2017, the facility will also be used to house NBA games; boxing and UFC matches; and concerts and special events.
Contractor Praises Union Crews
Crown Corr is expected to employ several hundred Sheet Metal Local 88 members during the coming year. They will be fabricating approximately 19,000 square feet of metal shingles along with 140,000 square feet of panels for inside and outside the arena. Bill Belanger, Crown Corr's site superintendent, raved about the Local 88 members on the job, saying he has, "worked all around the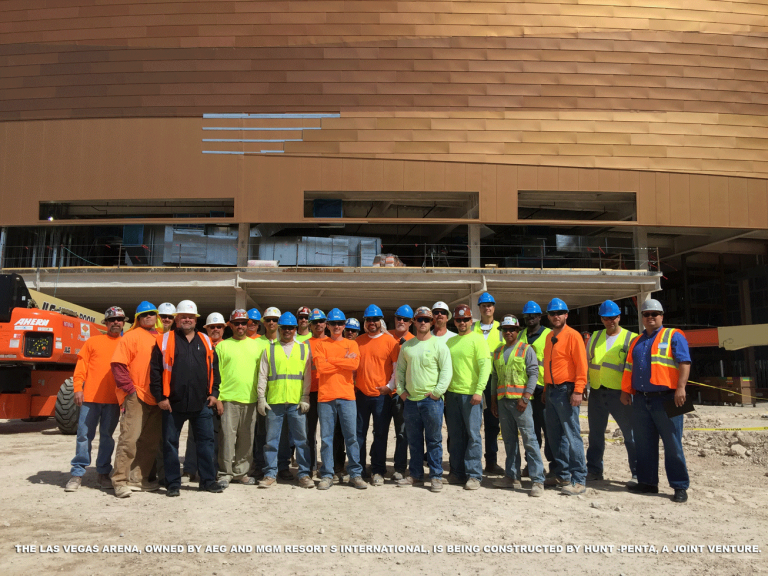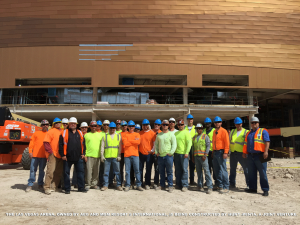 United States installing architectural panel systems, and the manpower from local 88 is second to none."  "The employees that we have on this site—from Journeyman to Apprentices—are the most prideful and safety conscious group I have had the pleasure to work with."  Referring to the complicated and technical process required to complete a contract of this magnitude, Bellanger noted that, "the installation of the panel system on this project is not only difficult, but extremely tight in tolerance, which must be maintained for proper fit and finish. This seamless execution of this work exhibits Union Pride."
Quality Mechanical, one of Local 88's largest contractors, is also performing work on the arena project.   Bob Sidebottom, their sheet metal general foreman for the project, noted that, "we've been looking forward to doing this project. It presents some unique challenges that our team has handled admirably. This job will be an example of our craftsmanship and our ability to bring a project in on budget."
THE LAS VEGAS ARENA, OWNED BY AEG AND MGM RESORTS INTERNATIONAL, IS BEING CONSTRUCTED BY HUNT -PENTA, A JOINT VENTURE.