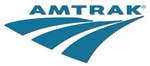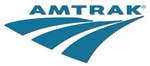 WASHINGTON — Amtrak rolled out three new locomotives on Monday, the first step in the railroad's plan to modernize its aging fleet of trains.
The three are the first of 70 new locomotives the railroad is buying to operate on the Northeast Corridor between Washington and Boston. Amtrak said they would operate at speeds up to 125 miles per hour on the Northeast route, matching the top speed of its current regional trains. 
Read the complete story at The New York Times.