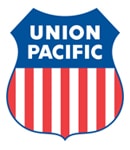 Union Pacific Railroad has boosted hiring plans and aims to add 200 new locomotives next year to improve network congestion, the company said at an investor conference Wednesday in Chicago.
"We have been short of train crews," acknowledged Chief Operating Officer Lance Fritz, speaking at the conference. "We have more than doubled the hiring we originally planned."
Read the complete story at the Omaha World-Herald.