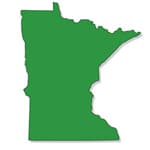 FROM MINNESOTA STATE LEGISLATIVE DIRECTOR PHILLIP QUALY:


Please call or email our friends in the Minnesota Republican House and Senate and ask them to vote for the House Capital Bonding Bill, H.F. 2529, with all railroad safety and passenger rail service provisions included. Please make your calls today and until Sunday, May 17th.
You can call and leave a message and/or send email. Your call will only take a few minutes. We need hundreds of railroad labor calls in support of H.F. 2529 to each Legislator below asking to vote for the House Capital Bonding bill.
At a time our state needs to go back to work when interest rates will never be lower and Minnesota has an AAA Bond Rating, this $2.5 billion jobs bill will stimulate our economy. We want to make sure our railroad safety and state corridor passenger rail expansion is included in the Senate bill.
At a time we are losing coal train jobs, state corridor passenger rail service with dual-carrier seniority can bring more railroad jobs in the future. As a reminder, when we have a strong constriction economy, railroad labor is hauling the lumber, cement, asphalt, solvents, steel, etc. With this bill, we are asking you to call for more railroad work.
Make your calls today!
Directory of state senators
ASK EACH REPRESENTATIVE AND SENATOR TO SUPPORT THIS $2.5 BILLION BONDING BILL WITH ALL PASSENGER RAIL SERVICE PROVISIONS INCLUDED.
PDF of action alert (contains additional details)
PDF of memo on SF-3829
PDF of letter supporting H.F. 259
Phillip Qualy,
Minnesota State Legislative Director