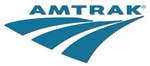 INDIANAPOLIS. Ind. (WLFI) – In less than three weeks, Amtrak's Hoosier State Line will stop operating. That is unless Indiana spends millions of dollars to keep it from getting derailed.
Dozens of supporters of the Hoosier State Line gathered Thursday afternoon at the Indiana Statehouse. Members of the United Transportation Union were on hand at the rally, even though they said they don't represent Indiana Amtrak employees.
"Support our fellow railroaders and make sure, try our best to keep jobs," said Kyle Brooking.
Click here to read more.