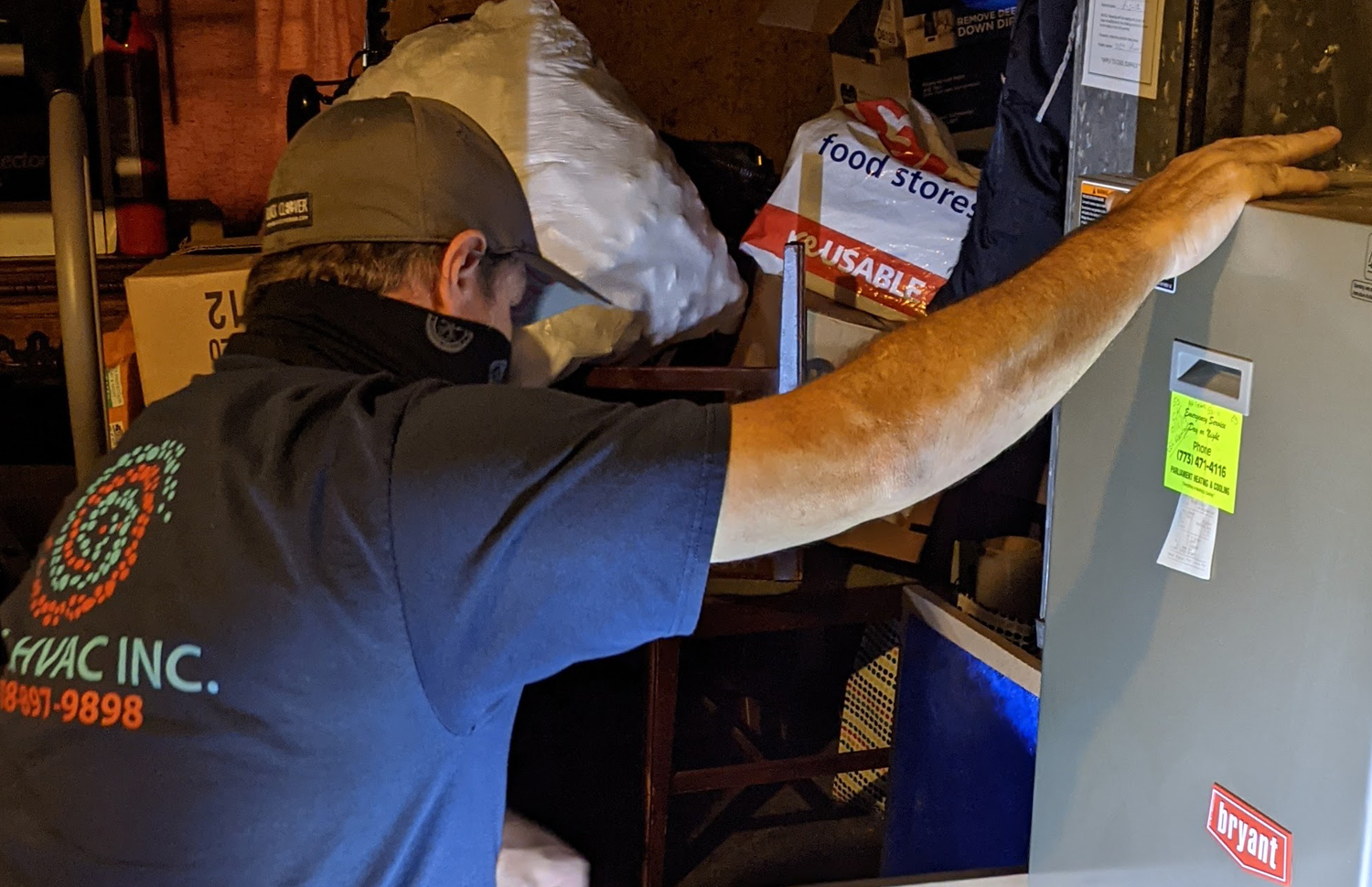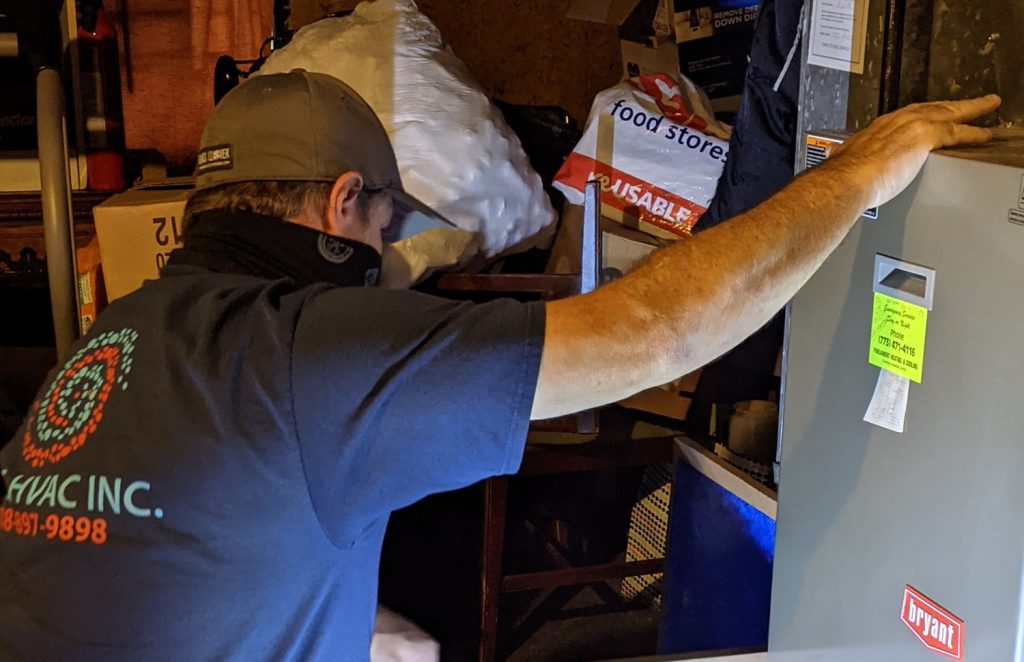 To help get through the cold winter, low-income homeowners in Chicago and Chicago Heights received free furnace and boiler tune-ups to keep them safe and warm. This initiative was the result of a partnership between Rebuilding Together Metro Chicago, SM Local 73 and SMACNA Greater Chicago.
When the risks associated with COVID-19 limited Rebuilding Together Metro Chicago's ability to perform interior home repair, the organization met the challenge by broadening the services it provides to families and elderly homeowners. As part of this transition, Rebuilding Together Metro Chicago led an outreach effort with the intent of assessing its clients' unique needs, while providing valuable referrals and connections to other resources in the community. From ensuring food security to providing PPE, Rebuilding Together Metro Chicago has responded to the crisis by providing a safer, more secure home environment for area residents.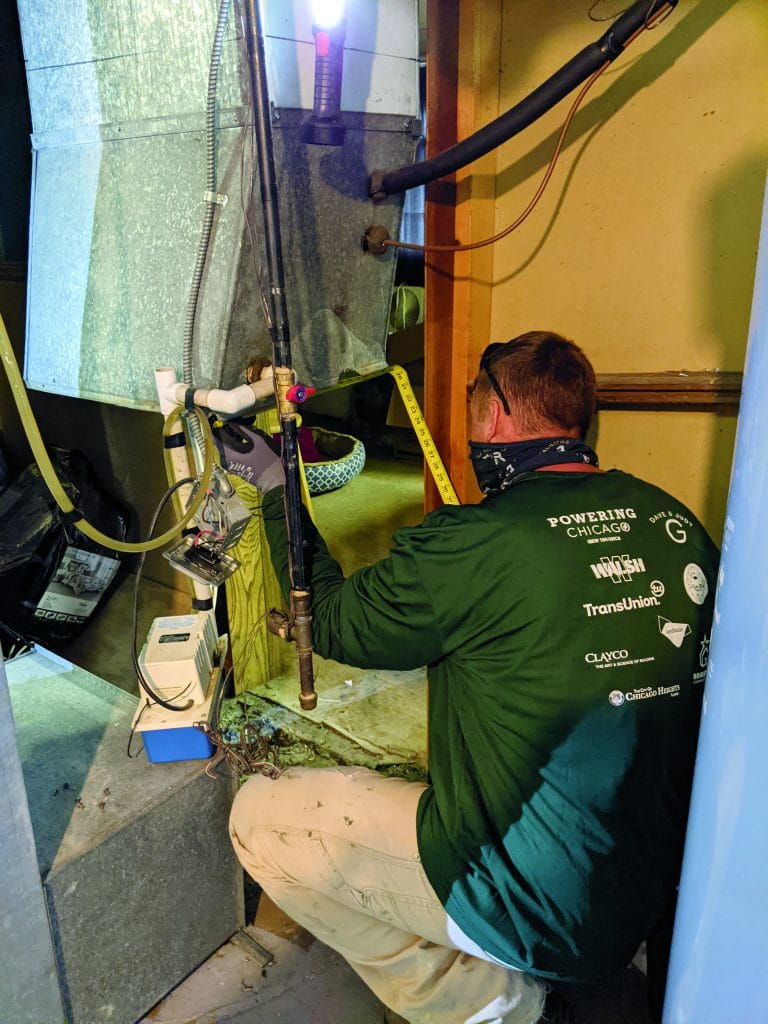 In December 2020, a partnership with Local 73 and SMACNA Greater Chicago provided warmer, safer home environments for low-income families in preparation for winter. This initiative, called Warm the Metro, enlists union members and local HVAC contractors to visit more than 50 homes annually, offering free tune-up services on boilers and furnaces. This year, the Warm the Metro partnership provided tune-ups in 64 homes, plus full replacements in five.
"Furnace and boiler tune-ups are exactly the type of support our homeowners need to stay safe and warm through the winter. We are delighted to continue this partnership for a second year, and so grateful to our SMACNA and Local 73 friends," said Wanda Ramirez, CEO of Rebuilding Together Metro Chicago.
In addition to providing improved heating efficiency, safety and indoor comfort, a regular furnace tune-up can spell the difference between a five- to 10-year and a 15- to 20-year life expectancy for a heating system. To complete the tune-ups, Rebuilding Together Metro Chicago partnered with South Suburban Heating and Air Conditioning, Inc., and RD's HVAC, Inc. for the Warm the Metro initiative.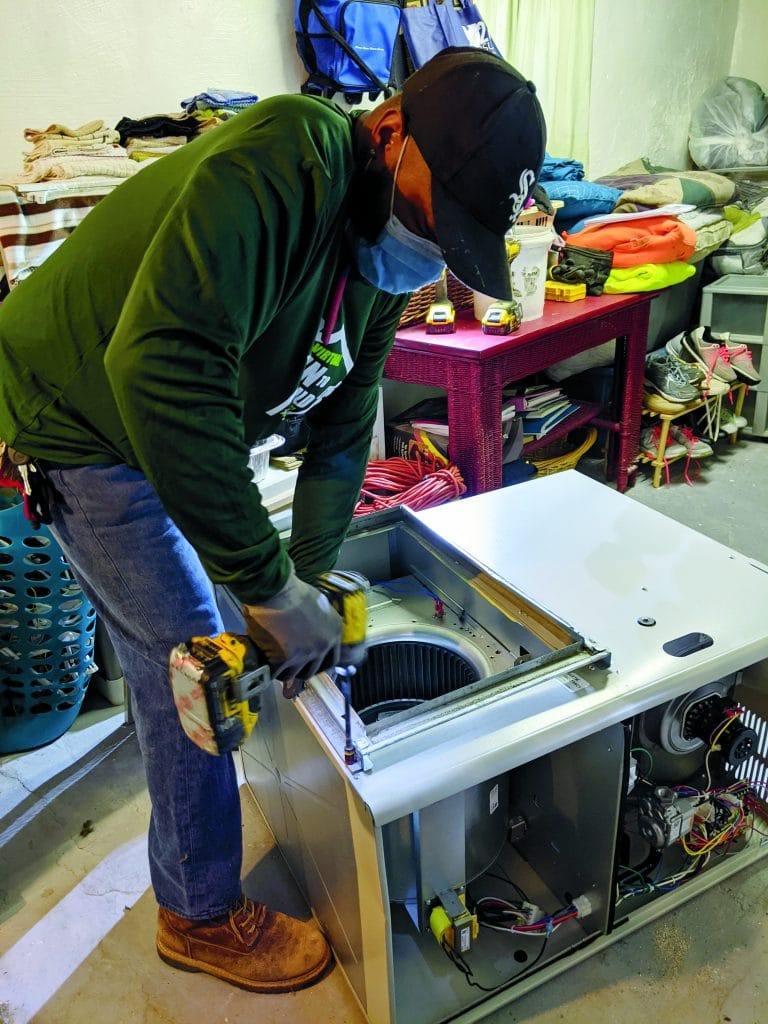 "The men and women of Sheet Metal Workers' Local 73 have a long history of giving back to our community," said Local 73 President and Business Manager Raymond Suggs. "We are proud to work with Rebuilding Together Metro Chicago to Warm the Metro in preparation for winter. The danger posed by COVID-19 makes it more important than ever to have a safe, warm, comfortable home to protect residents' health and safety this winter. We look forward to future partnerships with Rebuilding Together Metro Chicago and continuing to provide and give back our services to those in need."