JCI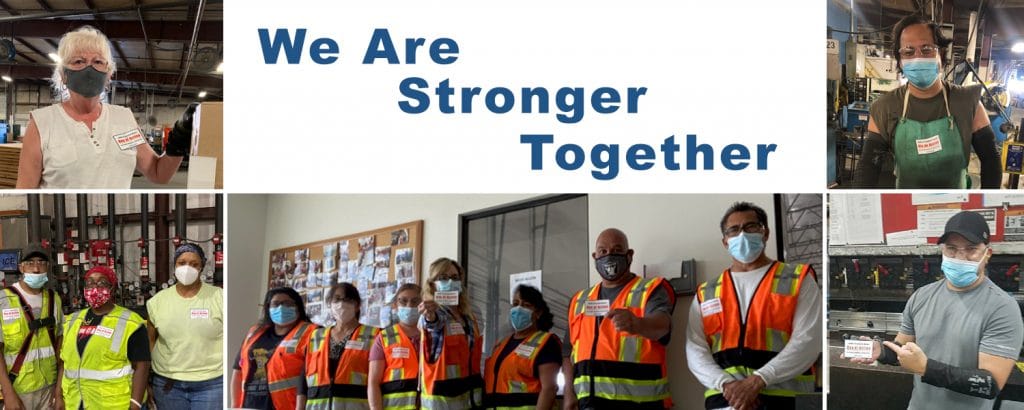 7.07.2020
SMART Member brothers and sisters at our JCI Facilities:
I want to extend my thanks to those of you who participated in the SMART JCI National Safety Petition effort. It was a huge success. Over 700 members signed the online petition, and a significant number commented on their concerns regarding JCI's handling of safety issues during the COVID-19 pandemic.
The National Day of Action was a successful display of our unity and strength during these troubling times. It was powerful to see so many of you wearing Day of Action/ Día de acción stickers in JCI shops across the country as our union presented the safety petition to management. It was a great act of solidarity at JCI from coast-to-coast.
SMART has presented the petition to JCI corporate human resources. In response, corporate human resources has asked to set dates to meet with SMART and discuss the points of the petition. It is a sure sign that your voices have been heard and that your demands are being taken seriously. As discussions progress, we will keep you updated.
Until that time, keep yourselves and your loved ones safe. As we stressed to JCI, this pandemic is unprecedented in our lifetime. Nothing is more important than the health and well-being of our members and their families.
In Solidarity,
David Goodspeed
SMART Director of Production
---
Day of Action Photos