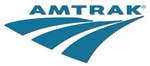 WASHINGTON — Right now, you would need $75 minimum and at least nine hours of travel time to get from Chicago to Omaha aboard an Amtrak train cutting across southern Iowa and missing most of the state's major cities.
Not very convenient, or efficient. If Gov. Terry Branstad and the Iowa Legislature had come up with the $20.6 million needed to match a federal grant awarded to Iowa and Illinois four years ago, a new intercity railway eventually could have run through some of the bigger cities in the eastern half of the state.
Rail passengers could get from Chicago to Iowa City in less than five hours. And the line potentially could be extended to Omaha.
Read the complete story from The Gazette.