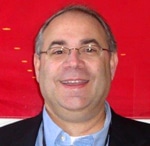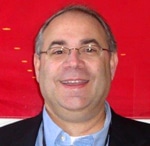 By Ron Ingerick,
North Carolina State Legislative Director – 
The deadly explosion at a fertilizer plant in West, Texas, and the deaths of workers and first responders there should be a wake-up call for all of us here.
Last year, in North Carolina, 148 of our hardworking sisters and brothers left for work one day and didn't come home to their families. That's 148 deaths that could have been prevented if all employers followed job safety requirements and put needed safeguards and protections in place.
Every day people suffer workplace injuries from combustible dust explosions or exposure to well-known hazards like asbestos, benzene and silica dust. Some 78,000 North Carolinians a year are injured or sickened on the job. These occurrences are all too common, leaving workers powerless and affecting thousands of families.
That is why it is important to empower workers to speak out against safety violations. The freedom a union contract provides is one way workers can find their voice. Government doing its job to protect the public is another, but corporations and their bought politicians are fighting back with false claims that regulations kill jobs. Enforcement has been weakened, budgets slashed, and people we love continue to be put at risk.
Did you know, for example, that there are only 99 OSHA inspectors in our state, or that it would take 59 years to inspect each North Carolina workplace just once? According to news reports, the fertilizer plant in Texas had not been inspected since 1985.
When Big Business abdicates its responsibility to pay the cost to have and keep safe workplaces, the rest of us end up paying for it in blood and tears. But when working people in North Carolina demand adequate regulations and enforcement, lives will be saved, and everyone's jobs will be safer.
Let us not forget our immigrant sisters and brothers who disproportionately hold riskier jobs and continue to be at an increased risk of job fatalities. In 2010, the majority of Latino workplace deaths — 500 out of 729 — were among immigrant workers. Employers take advantage of these workers, many of whom lack documents or are unable to speak up because they do not know they have rights as individuals working in the United States. Workplace illnesses and injuries do not discriminate on the basis of legal status, but the inability of some workers to raise red flags about problems puts the health and safety of all workers at risk.
Every year on April 28, Workers Memorial Day, we pay tribute to those who have lost their lives on the job, as well as those who've been hurt or made sick due to workplace safety violations. As we remember our dead in North Carolina, we call on our elected officials to do more and do better.
All workers should be able to go to work and return home safe and sound to their loved ones, and no worker should have to sacrifice life, limbs or health to earn an honest day's pay.
The preceding editorial by Ron Ingerick Jr. was published April 26 by the Asheville Citizen-Times. Ingerick is the North Carolina State Legislative Director for the SMART Transportation Division. He is also vice president of the North Carolina State AFL-CIO. He lives in Arden, N.C.