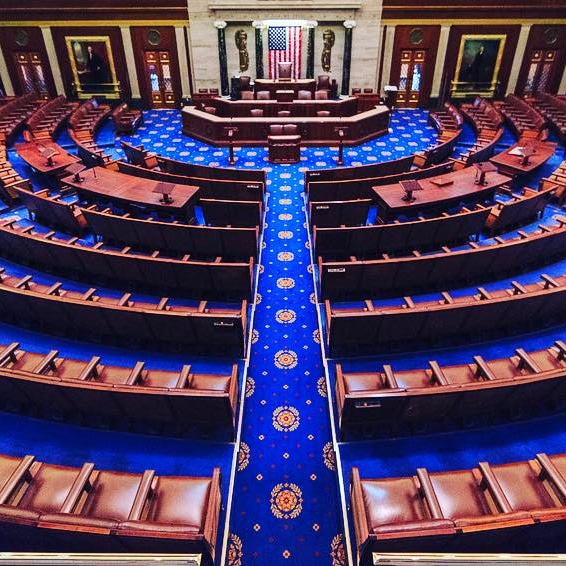 The U.S. House of Representatives in the waning hours of Nov. 5 passed H.R. 3684, the Infrastructure Investment and Jobs Act (IIJA), also known as the bipartisan infrastructure framework, by a 228-206 vote.
The bill provides $1.2 trillion in funding for infrastructure, with a large proportion of the funding going directly to Amtrak as well as public transportation — ensuring transformative investment in jobs and improvements and expansions of service well into the future.
"Bottom line, this is a big deal for us," SMART Transportation Division National Legislative Director Greg Hynes said in an email to TD members soon after the Act's passage in the House.
Amtrak, the national passenger rail carrier, stands to benefit enormously. It will see its annual budget appropriations nearly double — "the most-significant investment in rail since the creation of Amtrak 50 years ago," President Joe Biden said Oct. 25 at an appearance in Kearny, N.J.
The IIJA specifically provides:
$6B for Northeast Corridor grants
$16B for the national network
$36B for fed-state partnership for intercity passenger rail
$5B for Consolidated Rail Infrastructure and Safety Improvements (CRISI)
$3B for railroad crossing elimination program
$50M for restoration and enhancement
In addition to the billions in financial support provided to Amtrak, passenger rail and public transportation, safety provisions important to SMART-TD bus and transit members were made into law. The bill instructs public transportation agencies to enhance practices related to the development of transit agency safety plans, improve safety training, reduce assaults on vehicle operators, and institute measures to reduce vehicular and pedestrian accidents involving buses. School bus safety also is a particularly important focus, with the DOT secretary directed to examine improvements in that area.
Also included are groundbreaking rail-safety policy provisions, including:
Requiring a National Academies study on the safety of trains longer than 7,500 feet.
Requiring FRA accident reports to include information on train length and number of cars, as well as the size of the crew on board.
Increasing transparency for regulatory waiver requests, including requested suspensions of rules.
Requiring the federal Department of Transportation (DOT) to create a process to better involve stakeholders, including rail labor representatives, in investigations.
Requiring a quarterly report on failures and functions of Positive Train Control technology. This includes cutouts, malfunctions, and enforcements where an accident was actually prevented.
President Biden announced that he plans to sign the bill into law sometime next week once members of the U.S. House return to Washington, D.C.