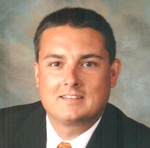 SMART Transportation Division's Illinois State Legislative Director Bob Guy responded to a "letter to the editor" published in the Nov. 5 issue of the The News-Gazette and Guy's letter was published by the newspaper Nov. 13.
The original letter by Corrine Ann Williams of the Heritage Foundation was a call to stop increased funding for Amtrak and put the carrier "on a path toward privatization."
Guy's response is below.
"A recent letter about Amtrak from the Heritage Foundation regurgitated tired arguments that Amtrak critics have spewed for decades, that Amtrak receives taxpayer assistance, doesn't run on-time, should be privatized and (my favorite) blamed the workforce, yet dismisses ridership records attained nearly every year for a decade.
"The author gripes about taxpayer assistance but omits the fact that roads and aviation don't nearly pay for themselves and rely on public support; the state of the highway trust fund and its seemingly yearly bailout is proof enough.
"The author slams Amtrak for on-time performance but admits it's the freight railroads' fault, yet insists that's no excuse. Handling of Amtrak by their freight "hosts" is a huge problem, especially Chicago-Champaign, which is why Amtrak is taking action, having the Surface Transportation Board investigate Amtrak's handling by Canadian National Railway.
"The author blames the unionized workforce for their "above-market" wages. What market? These aren't 9-to-5 jobs. Amtrak's highly skilled, trained, safety-sensitive employees work 24/7 every single day serving the most precious cargo, passengers.
"Finally, the author retreads "privatization." Forty-plus years ago, Congress allowed railroads to shed passenger service; it wasn't profitable. If these same private railroads, while enjoying record revenue and profits, could make passenger rail profitable, they would. But they can't, so they don't!
"Amtrak should be accountable to taxpayers. But, with a generation of young people driving less to stay electronically connected and relocating to locales with public transportation, why starve a transportation mode Americans are obviously demanding."
Bob Guy
State Director, Illinois Legislative Board,
International Association of Sheet Metal, Air, Rail and Transportation Workers,
Transportation Division