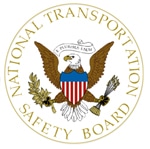 On Monday, Deborah Hersman was sworn in to serve a third two-year term as chairwoman of the National Transportation Safety Board (NTSB).
Chair since 2009, Hersman was nominated for a third term by President Barack Obama on Aug. 1 and the nomination was confirmed by the Senate on Oct. 16. Her term as chair expires on Oct. 15, 2015, and her five-year term as a NTSB member expires on Dec. 31, 2018.
Read the complete story at Progressive Railroading.