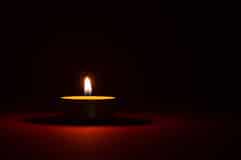 Gregory Gabriel Meehan, 87, passed away Wednesday, Nov. 29, 2017, at Jersey Shore University Medical Center, surrounded by his family.
Visitation was at Buckley Funeral Home, 509 Second Ave., Asbury Park, N.J., Dec. 3. Funeral Mass was celebrated Dec. 4 at Holy Spirit Church, 705 Second Ave., Asbury Park, N.J.
Born to Joseph and Helen Meehan on May 30, 1930, in Jersey City, Greg lived most of his life in North Arlington before spending his last years in Asbury Park, N.J.
Greg started his career with the Intercity Bus Company which became part of New Jersey Transit and worked as a bus driver for 37 years, many of them out of the Madison Avenue garage in Paterson, N.J. With great pride, he represented his fellow drivers in contract negotiations, grievances and arbitration issues as the chairman of his United Transportation Union local for more than 20 years until his retirement in 1992.
"Serving the UTU as a local chairman was a source of great pride for him," his daughter, Kerry Dorio, said in an email. "He relished the opportunities at the conventions every four years."
"We will always remember him tapping away at the typewriter via single finger, during his split to work on his union business."
Greg was preceded in death by his wife of 61 years, Constance Meehan, and leaves five children and five grandchildren.