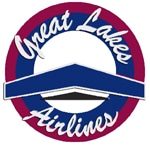 Great Lakes Airlines has announced a new date to begin flights between Salina, Kan., and Denver. Flights will now begin June 15.
The airline was originally set to begin flights April 1, but was delayed due to the lack of Transportation Security Administration (TSA) security screening at the Salina airport.
TSA announced at the end of April that they would restore screening service at the airport, but did not say when. Interested parties can begin booking their flights to or from Salina, Kan. now via the Great Lakes Airlines website.
Read more from the Salina Journal.