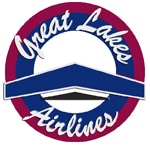 CHEYENNE, Wyo. – Passengers who fly Great Lakes Airlines could see a big change if the Federal Aviation Administration approves a request from the Cheyenne-based regional carrier.
Officials at Great Lakes Airlines want all 19 passenger seats aboard their Beechcraft 1900D turboprops available for use.
Only nine passenger seats are available on each aircraft now. In March 2014, the FAA allowed Great Lakes to remove 10 seats from each of these airplanes.
Read more from The Wyoming Tribune Eagle.