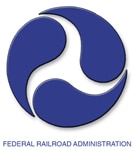 CantonRep.com reported that Federal Railroad Administration (FRA) inspectors are now analyzing evidence to determine what led to the derailment of eight rail cars in the Wheeling & Lake Erie Railway yard in Brewster, Ohio, on Monday, Feb. 1, 2016.
Cargo included flammable liquid that ignited upon impact, forcing the evacuation of hundreds of nearby residents. Investigators noted that the fire could have been much worse.
Read the complete story here.