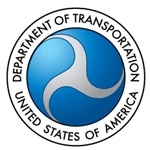 U.S. Transportation Secretary Anthony Foxx Feb. 2 announced President Obama's $94.7 billion Fiscal Year 2016 Budget for the U.S. Department of Transportation. The proposal makes critical investments in infrastructure needed to promote long-term economic growth, enhance safety and efficiency, and support jobs for the 21st century.
Speaking at a town hall at Google headquarters in Mountain View, Calif., Foxx highlighted the president's budget proposal, which notably includes funding to advance research and autonomous vehicles, while announcing his report "Beyond Traffic," a look at future trends and choices that will impact America's transportation system over the next three decades.
"Our budget proposal lays the foundation for a future where our transportation infrastructure meets the demands of a growing population and an economy that depends on the free flow of freight," Foxx said. "This administration is looking towards the horizon – the future – but to do this we need Congress' partnership to pass a long-term reauthorization to put Americans to work rebuilding America."
According to the Department of Transportation, the last year has demonstrated the pitfalls of repeated short term funding extensions and is why the president's FY 2016 budget creates additional certainty with a six-year $478 billion surface transportation reauthorization proposal that would improve America's highways, ports, and transit networks. The proposal would better ensure these systems are safe, and support the development of a high-performance rail system. The proposed budget would be paid for in part with $238 billion from transition revenues generated from pro-growth business tax reform.
In the last six years, according to the DOT, Congress has passed 32 short-term measures that have failed to adequately address the needs of our aging infrastructure. To keep our roads and bridges in good condition, all levels of government – federal, state, and local – will need to spend at a minimum $124 billion annually; current spending is at $100 billion. For transit projects alone, there is an $86 billion backlog in maintenance needs that grows each year.
In order to tackle the country's infrastructure deficit and support job creation, the six-year budget includes $317 billion to rebuild America's roads and bridges, an increase of almost 29 percent over current investment in our highway system. To help meet growing demand, the budget provides more than $143 billion to create and improve transit and passenger rail service.
The budget provides $18 billion for multi-modal freight programs to strengthen America's global competitiveness and support the president's "Made In America" trade agenda. In 2013, exports of goods and services reached an all-time high of $2.3 trillion, supporting 11.3 million good paying American jobs across the country. Building on the success of the 2010 National Export Initiative (NEI), the Administration has launched NEI/NEXT to help more American businesses export to more overseas markets.
To encourage private sector investment, the budget includes $1 billion annually for credit assistance for nationally or regionally significant transportation projects through the Transportation Infrastructure Finance and Innovation Act (TIFIA) Program. The budget would also create a new Office of the Assistant Secretary for Innovative Finance to manage the Department's credit programs and help projects develop plans to utilize innovative financing.
The FY 2016 budget reinforces the department's commitment to safety, creating a new Office of Safety Oversight housed in the office of the secretary to improve safety efforts across all modes of transportation. The six-year proposal increases funding for the National Highway Traffic Safety Administration (NHTSA) by an average of 20 percent over current investment levels, providing $6 billion to address safety defects on our highways. This includes $31 million in FY 2016 for NHTSA's Office of Defects Investigation (ODI) to enhance our ability to monitor data, find defects sooner, and strengthen NHTSA's ability to conduct investigations of vehicles with suspected defects.
To improve safety on commuter systems, the budget provides $3 billion over six years to help with the implementation of Positive Train Control. In addition, $29 billion would be provided for targeted infrastructure investments for deficient roads and bridges through the Critical Immediate Safety Investments Program, including $7.35 billion for rural communities.
Building on the department's commitment to safety on America's roads, the budget invests $935 million over six years in the future of Intelligent Transportation Systems (ITS), including $158 million in FY 2016 to accelerate research on vehicle automation and vehicle-to-vehicle (V2V) technology.
As cars exchange safety data on speed, direction, and relative position to surrounding vehicles and infrastructure, research estimates that V2V technology has the potential to reduce 70 to 80 percent of vehicle crashes. Such innovative technology will help American workers and goods travel faster and safer on our roads.
To modernize and improve NHTSA's data collection tools, the budget includes $41.7 million in FY 2016 to establish data collections sites and expand the agencies analytical capacity.
In addition, the FY 2016 budget includes $956 million to continue efforts to modernize America's air-traffic control system and help transition from a ground-based radar system to a more accurate, satellite-based system of the future, known as NextGen.