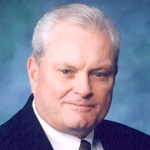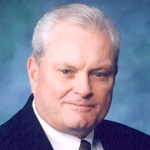 Former UTU International President Charles L. Little, 77, died May 15 following a brief illness.
Little was the fifth president of the UTU, elected at the union's seventh quadrennial convention in 1995 and re-elected in 1999. He served from Jan. 1, 1996, until his retirement in 2001.
Little began his railroading career with Houston Belt & Terminal Railroad Company in 1955. He became interested in union affairs and was elected local secretary & treasurer of Local 1524 in Houston in 1973. He was elected general chairperson of HB&T General Committee of Adjustment GO 425 in 1979.
At the union's quadrennial convention in 1983, Little was elected an alternate International vice president. He was elevated to the office of vice president in 1984 and was elected to that office in 1987.
In 1991, he was elected to the office of general secretary & treasurer, serving under then International President G. Thomas DuBose.
During his tenure with the UTU, Little also held the offices of alternate delegate and delegate and served as labor co-director of the Houston Terminal Project.
A former U.S. Marine serving from 1953 to 1955, he is survived by his wife, Mary, and six children.
Services are pending near Little's home in Leander, Texas.