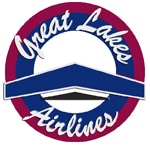 Pueblo will temporarily lose passenger air service to Denver starting next week while waiting for a successor to be named to current operator SkyWest Airlines. 
The last SkyWest/United Express flights between Pueblo Memorial Airport and Denver International Airport will take place June 3, city aviation director Mark Lovin said Tuesday. 
The service interruption could last a month or more, Lovin said. Passengers who booked flights after June 3 have been offered optional flights out of the Colorado Springs Airport or refunds, he said.
Read more from The Pueblo Chieftain.