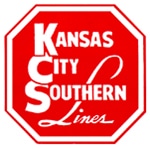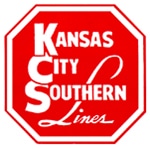 In an opinion released July 25, the U.S. District Court in Shreveport, La., ruled that the decision by Kansas City Southern Railway to install two inward-facing cameras in the cabs of its locomotives presents a "minor" dispute under the Railway Labor Act, paving the way for the railroad to install the cameras immediately.
The "minor" dispute ruling is significant because the Railway Labor Act prevents unions from exercising self-help over minor disputes.
The finding by Judge Elizabeth Erny Foote against the SMART Transportation Division and the Brotherhood of Locomotive Engineers and Trainmen was that the KCS had an arguable contractual justification for its actions. According to the ruling, the contractual justification is based on the carrier's existing use of stationary surveillance cameras in various train yards and other locations, inward-facing cameras in crew vans that transport KCS crews to and from train assignments, and procedures for monitoring and recording phone calls between train crew employees and crew management regarding reporting to work.
The judge also held that it was not "frivolous to argue that the safety challenges posed by employees using personal electronic devices on the job necessitate the camera and review system proposed by KCSR."
Once it was determined the case was a "minor" dispute, the two unions argued for a "status quo" injunction pending resolution of the dispute before an arbitrator. Judge Foote denied the argument.
SMART Transportation Division President Mike Futhey expressed displeasure with the ruling saying, "Unfortunately, the law now is such that it is quite difficult to get a judge to find that a major dispute exists in these type situations. The fight is not over. We will continue to press the issue to protect our members' rights. We believe that an arbitrator looking at this situation will see it as an extreme overreach by the carrier."
To view Judge Foote's ruling, click here.