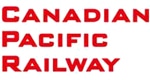 CALGARY – The CEO of Canadian Pacific Railway says he'd like to see Canada and the United States work together on rail regulations – though he admits it may be difficult to pull off.
The company is trying to talk to regulators in Washington and Ottawa about how the lack of consistency is hurting business, Hunter Harrison said Thursday (May 1).
Read the complete story at the Global Post.