Now that the holiday season is upon us, we can expect that Santa Claus is very busy. So much so, that he has given in to the digital age by making himself available online.
Our Santa – and there really is only one true Santa – is none other than BNSF Railway conductor and SMART Transportation Division Local 202 (Denver) member Tommy L. Casey.
In his spare time, Casey is working with TalktoSanta.com. For a nominal fee, Casey and others appear in live-streaming, interactive video for children around the world. There, they can interact with Santa, tell him what they would like for Christmas and hear his reassuring response. Although they cannot sit on his lap or tug at his beard, the magic of seeing and hearing Santa Claus talk to them from very far away adds to the mystique and the joy they experience.
The children and grandchildren of SMART members can now visit with Santa in the comfort of their own home if they have a computer with a webcam. By visiting www.talktosanta.com/vipsanta and entering Casey's VIP code of 175, families can reserve a date and time for an in-house visit with Santa Claus.
Casey notes that Toys-For-Tots receives 15 percent of the proceeds for every live chat purchased on this site.
He said that he simply does it for the love of Christmas and his SMART brothers and sisters think his portrayal is great.
This is the first year that he has been Santa Claus professionally, but he has thought about it for years. The beard is real and has been growing whiter with each passing year. The few dark hairs that remained have been bleached white to match the rest.
In costume and on video, Casey portrays a strikingly convincing resemblance to good ole' Saint Nicholas. In fact, when the lighting is just right and the Christmas spirit and good cheer are upon him, who's to say that Casey isn't the real thing?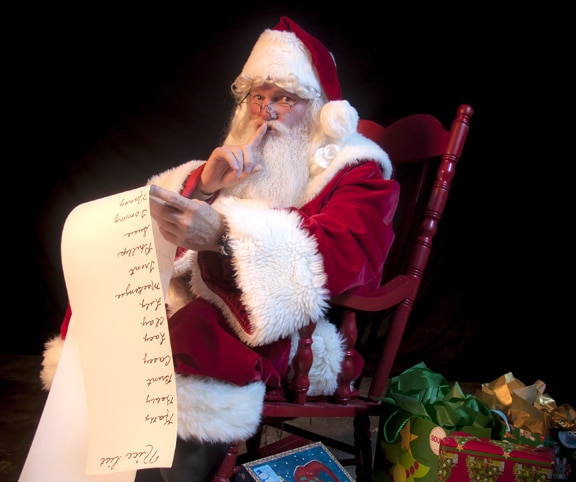 Local 202 member Tommy L. Casey, also known as Santa Claus, is making a list and checking it twice.