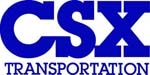 CSX reported to the public its first quarter 2014 earnings and dividend increase. The railroad announced net earnings of $398 million or $.040 per share. This is a decrease from last year's first quarter reports of $462 million or $0.45 per share.
However, revenue for the quarter grew two percent to $3 billion on volume increases of three percent, with strength in merchandise markets and intermodal offsetting the declines in coal shipments.
Operating income for the railroad declined 16 percent to $739 million, while operating ratio increased 520 basis points to 75.5 percent, due to harsh weather. CSX estimates that weather interruptions in service increased expenses by around six cents per share. Optimistically, CSX expects modest full-year earnings growth in 2014.
Operating ratio is a railroad's operating expenses expressed as a percentage of operating revenue, and is considered by economists to be the basic measure of carrier profitability. The lower the operating ratio, the more efficient the railroad.
"The company is indebted to the dedicated men and women of CSX who worked tirelessly through one of the worst winters on record to keep the network running as fluidly as possible," Chairman, President and CEO Michael J. Ward. "Thanks to the hard work of our employees, service levels are gradually recovering, and we are capitalizing on an economy that continues to show positive momentum."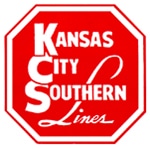 In an announcement made April 16, Kansas City Southern reported record first quarter revenues and carloads. Revenues for the first quarter were $607 million, an increase of 10 percent more than last year's first quarter. The railroad also saw a four percent increase in carloads for the quarter.
Operating income came in at $160 million, but excluding lease termination costs, adjusted operating income came in at $190 million, a 17 percent increase over last year's first quarter. The railroad saw an operating ratio of 73.7 percent or an adjusted operating ratio of 68.7 percent. This is a 1.8-point improvement over last year.
Diluted earning per share came in at $0.85 or adjusted diluted earnings per share were at $1.05 for the first quarter of 2014. This is an 18 percent increase over the first quarter of 2013. Net income came in at $94 million.
"We are pleased with how our company performed during the first quarter," President and CEO David L. Starling said. "All six commodity groups reported year-over-year revenue gains led by Agriculture and Minerals, which increased 40 percent over the prior year. Later in the first quarter, we also recorded higher than expected utility coal volumes and revenues as a result of higher natural gas prices, which made coal a more competitive option benefitting certain plants we serve.
"While it is still early in the second quarter, KCS business levels have improved in April. The indication that our core business appears to be gaining strength provides us with positive momentum towards achieving the 2014 goals we outlined to investors in January."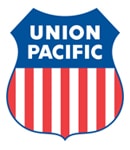 Union Pacific reported a record first quarter in an earnings announcement made April 17. The railroad reports a net income of $1.1 billion or $2.38 per diluted share, up from the first quarter 2013 reports of $957 million or $2.03 per diluted share. Taht is a 17 percent increase over last year.
Operating revenues totaled $5.6 billion, up seven percent over last year's first quarter operating revenue of $5.3 billion. Business volumes, which are measured by total revenue carloads, increased five percent. Agricultural products, industrial products, coal, intermodal and automotive all increased in volume for the quarter. Freight revenue increased a total of six percent for the quarter.
Operating ratio for the railroad was at 67.1 percent, a first quarter record and 2.0 points better than the first quarter of 2013. Operating income was up 14 percent to $1.85 billion.
"As we look forward, we're watching the economy very closely, as well as the potential impacts of weather, particularly on our coal and grain business," Jack Koraleski, CEO, said. "There's still a lot of year ahead of us, but we are seeing signs of gradual economic improvement, and we're encouraged by the opportunities it presents. With the power and potential of the Union Pacific franchise, we'll leverage these opportunities to drive record financial performance and shareholder returns this year and in the years to come.
"We're proud of the efforts of the men and women of Union Pacific, who worked tirelessly to serve our customers despite these weather challenges and helped us achieve such a solid start to the year."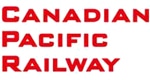 In an announcement made early April 22, Canadian Pacific said the first quarter of 2014 had the best first quarter financial results in the company's history.
The company saw a 16 percent increase in year-over-year improvement in earnings per share with a reported C$254 million or C$1.44 per diluted share. The first quarter of 2013 only reported C$217 million or C$1.24 per share.
Total revenues for the railway came in at C$1,509 million, an increase of one percent over last year's first quarter. Operating expenses saw a four percent decrease to C$1,086 million. While operating income saw a 17 percent increase to C$423 million. Operating ratio also saw an improvement to 72.0 percent, a 380 basis point improvement.
"CP delivered solid results in a period that was severely impacted by extraordinary cold and severe winter weather conditions," CEO E. Hunter Harrison said. "In the face of such difficult operating conditions, I am particularly proud of the women and men of CP who remained on the job 24/7, to keep the railway operating.
"Despite a slow start to the year and the reduced capacity which limited our ability to meet strong customer demand, we still have the utmost confidence in our ability to achieve our financial targets for 2014."
 

Canadian National railway reported increases in revenues in a teleconference held late April 22. The railway reports a net income for the first quarter 2014 of C$623 million or C$0.75 per diluted share. Net income for the same quarter of 2013 was only at C$555 million or C$0.65 per diluted share.
The company saw a five percent increase of operating income to C$820 million. Revenues saw a nine percent increase to C$2,693 million, while revenue ton-miles also saw a five percent increase and carloads saw a one percent increase.
Operating ratio for the railway deteriorated 1.2 points to 69.6 percent. The previous year's quarter reported operating ratio at 68.4 percent. Free cash flow for the first quarter of this year came in at C$494 million, quite an increase over last year's C$151 million.
"CN delivered solid first quarter results thanks to a dedicated team of railroaders who labored long and hard to keep us rolling through the harshest winter in decades," CEO and President Claude Mongeau said. "The winter of a lifetime took its toll on network capacity and affected
all of our customers, but I'm pleased that CN's recovery is now well underway, with key safety, operating and service metrics returning to pre-winter levels.
"Witch continued focus on supply chain collaboration and solid execution, CN is reaffirming its 2014 financial outlook and increasing its capital envelope to C$2.25 billion in support of its commitment to growth, efficiency and safety."
 

Norfolk Southern reported its first quarter financial results April 23. Net income for the railroad saw a decrease to $368 million or $1.17 per diluted share for the first quarter 2014. Net income for the same quarter of 2013 was at $450 million or $1.41 per diluted share. Although, $60 million or $0.19 per diluted share of the $450 million was due to a gain from a land sale.
Operating revenues for the railroad totaled $2.7 billion, a two percent decrease from first quarter 2013. Shipment volumes also decreased by one percent during the quarter. Income from railway operations came in at $667 million, three percent lower than last year.
Operating expenses for the first quarter came in at $2 billion, a one percent decrease from the same quarter of 2013. Operating ratio for the railroad was 75.2 percent versus 74.8 percent for the same period last year.
"Following the extreme winter weather across the U.S. rail network which impacted first-quarter results, we are seeing a rebound in shipments across all of our business," said Wick Moorman, CEO. "Our people responded admirably to meet the challenges of the harsh conditions, and we remain focused on delivering superior service to our customers."