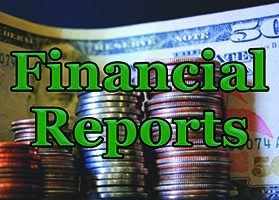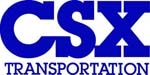 CSX Corporation announced declining financial results for the first quarter 2016. Net earnings for the railroad decreased to $356 million or $0.37 per share, down from first quarter 2015 reported net earnings of $442 million or $0.45 per share.
"As we managed through the impact of the continued coal decline and other market forces during the first quarter, CSX took aggressive actions to improve efficiency, reduce costs and streamline resources across the network to further reshape the company," CEO Michael J. Ward said.
Revenue for the quarter declined 14 percent, reflecting a lower fuel recovery, a 5 percent volume decline and a $95 million year-over-year decline in other revenue. Expenses also decreased by 12 percent, driven by efficiency gains of $133 million and lower volume-related costs of $64 million. CSX reported a decrease to operating income of $139 million to $704 million. At the same time, the operating ratio increased 90 basis points year-over-year to 73.1 percent.
"While CSX delivered strong efficiency gains in the first quarter, we continue to expect full-year earnings per share to decline in 2016 as a result of ongoing coal headwinds combined with other market fundamentals. At the same time, CSX remains focused on meeting and exceeding customer expectations while driving further efficiency savings to maximize shareholder value and achieve a mid-60s operating ratio longer term."
Operating ratio is a railroad's operating expenses expressed as a percentage of operating revenue, and is considered by economists to be the basic measure of carrier profitability. The lower the operating ratio, the more efficient the railroad.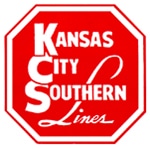 In a press release April 19, Kansas City Southern (KCS) released their first quarter 2016 financial results.
Revenue decreased by 7 percent to $563 million. Operating income increased 5 percent to $188 million. Carload volumes for the quarter were 5 percent lower than in the first quarter 2015. Revenue declined 1 percent.
Operating expenses decreased by 12 percent to $375 million. Operating ratio came in at 66.6 percent, a 2.3 point improvement as compared with the reported 70.5 percent of the first quarter 2015. Diluted earnings per share were $0.99. Adjusted diluted earnings per share were $1.03.
"Despite flooding that shut down key portions of our U.S. rail network for over three weeks, KCS delivered solid earnings and operating results," said CEO David L. Starling. "That we overcame this very significant challenge while simultaneously scaling costs across the network clearly demonstrates KCS' ability to react quickly to rapid and unexpected changes to its operating environment."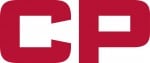 Canadian Pacific Railway (CP) announced its lowest-ever first quarter operating ratio of 58.9 percent and diluted earnings per share of C$3.51 (an 83 percent increase from C$1.92) or adjusted diluted earnings per share of C$2.50 (an 11 percent increase from C$2.26) for the first quarter 2016. CP reports that their operating ratio improved 430 basis points year-over-year and for a third straight quarter was below 60 percent. At 58.9 percent, operating ratio is the lowest-ever when compared to adjusted operating ratios in previous quarters, CP said.
"The precision railroading model works in all economic environments," said CP CEO E. Hunter Harrison. "Despite weakness in the economy and volume headwinds, we focused on what we can control – our costs and our commitment to providing reliable service – and delivered a record performance."
Revenues for the railroad were down 4 percent to C$1.59 billion from 2015's first quarter revenues of C$1.67 billion. Operating income increased 7 percent to C$653 million from C$612 million. Net income rose 69 percent to C$540 million from C$320 million. Adjusted income was up 2 percent to C$384 million from the reported C$375 million of the first quarter last year.
"I am proud of what the team continues to produce quarter after quarter in these difficult times and we remain optimistic in our outlook given signs of stabilization within the Canadian economy and in key global markets," Harrison said. "As market conditions improve and volumes increase, our team of professional railroaders will be ready. Furthermore, we are confident in our plan to deliver shareholder value, which includes the announcement of a new share repurchase program that demonstrates our continued confidence over the long-term."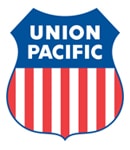 Union Pacific Corporation (UP) reported declines in first quarter 2016 revenues.
Operating revenue was down 14 percent to $4.8 billion. The railroad reported a first quarter net income of nearly $1.0 billion or $1.16 per diluted share, down 11 percent as compared to last year's first quarter of $1.2 billion or $1.30 per diluted share. Operating income was down 15 percent to $1.7 billion and operating ratio went up 0.3 points to 65.1 percent.
"In this challenging environment, we have continued our intense focus on operating safely and efficiently, managing our resources, and improving our customer experience," said CEO Lance Fritz. "As a result, the quarterly operating ratio came in at 65.1 percent, up only 0.3 points from last year, as solid core pricing and productivity improvements helped to offset an 8 percent decline in total volumes."



Norfolk Southern Corporation (NS) announced strong financial results for the first quarter 2016.
Income from railway operations was up 19 percent to $723 million; while net income also saw a 25 percent increase to $387 million as compared to last year's first quarter reported $310 million. NS reported that a first quarter record was set for operating ratio, which came in at 70.1 percent. Diluted earnings per share were $1.29, up 29 percent as compared with the reported diluted earnings per share of $1.00 for the first quarter 2015.
Railway operating revenues fell 6 percent to $2.4 billion, while operating expenses also decreased 13 percent to $1.7 billion.
"Our strong first-quarter results demonstrate the significant progress we are making in line with our strategic plan," said CEO James A. Squires. "Since I became CEO in June, our team has been committed to streamlining operations, reducing expenses and maintaining superior customer service levels. Our focus on strengthening Norfolk Southern is yielding results, and the company is now on track to achieve productivity savings of about $200 million and an operating ratio below 70 in 2016."
NS is implementing a strategic plan to reduce costs, drive profitability and enhance value for all NS shareholders. Through this plan, NS expects to achieve annual productivity savings of more than $650 million by 2020 and an operating ratio below 65 percent by 2020.



Canadian National Railway (CN) announced mostly positive financial results for the first quarter 2016.
The railway reported a 13 percent increase in net income to C$792 million, while diluted earnings per share increased 16 percent to C$1.00. Operating income also increased 14 percent to C$1,217 million. CN reported a decrease in revenues by 4 percent to C$2,964 million. Carloadings declined 7 percent and revenue ton-miles also declined 9 percent. Operating expenses saw a decline of 14 percent to C$1,747 million. Operating ratio improved 6.8 points to 58.9 percent.
CEO Claude Mongeau said, "CN delivered a very solid quarterly performance in a challenging economic environment. We successfully aligned our resources with the reduced volume level to achieve strong efficiency gains, while continuing to offer superior customer service and significantly improving our safety performance. These achievements allowed the CN team to deliver record first-quarter financial results."